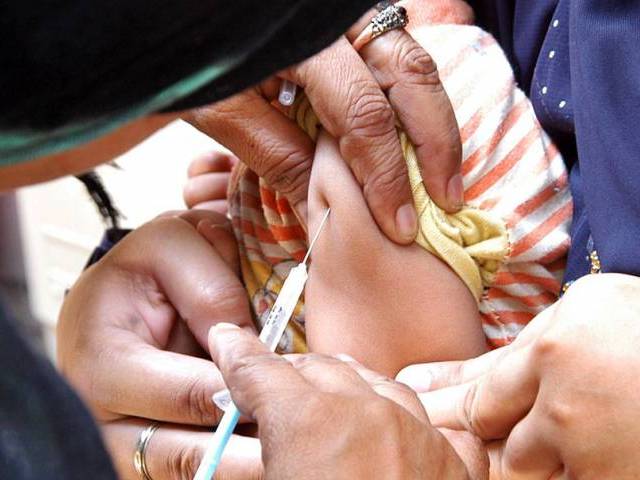 ---
NAUNDERO: As many as 564 children were vaccinated during the last two days in different villages of Naundero after three children recently died of measles in Allah Warayo Solangi village, it emerged on Wednesday. The deceased children have been identified as two-year-old Rukhsana, daughter of Ishaque Kurio, six-year-old Zoya, daughter of Deedar Khokhar, and four-year-old Sartaj, son of Muhammad Khan Khokhar. After the deaths of these children, Naundero Government Hospital medical superintendent Dr Irshad Ali Morio sent a team of two doctors along with vaccinators to the affected villages, where as many as 564 children were vaccinated. Blood samples of nine more children were also collected and sent to Islamabad. They were suspected of suffering from the same viral disease. Dr Morio told the media that the viral disease has been spreading from one child to another through air. He said that parents do not bring their affected children to the hospital on time and rely on traditional methods due to which they lose their lives.

Published in The Express Tribune, January 5th, 2017.
COMMENTS
Comments are moderated and generally will be posted if they are on-topic and not abusive.
For more information, please see our Comments FAQ