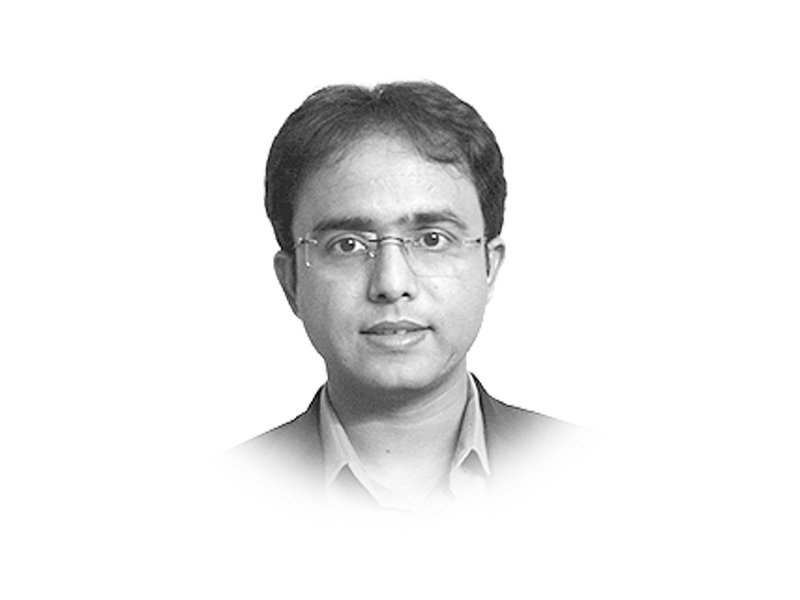 ---
Of course it is a positive development to term children with disabilities 'special or gifted children' but similar things should happen in Urdu, Sindhi and other languages as we still tend to refer to them as maazoor in Urdu/Sindhi or have just translated the same word which is not understood very well. Changing a language is the first and foremost step towards changing behaviour of the public at large. But it appears that it has failed to influence the existing belief, "once disable, always disable". As a result, special children are considered a liability, burden and a shame. Instead of making arrangements for their education, most parents keep them out of public view. Let alone common people, the leaders of society surrender to this social stigma. Personally I know two top politicians at the helm of provincial government affairs who have children with special needs but they are hardly seen with them in any public place. Why do they consider it demeaning? It seems that most probably they suffer from psychological complexes and barriers. Whatever the truth is, our expectations from them are is to contribute to society. They should challenge the prevailing wrong perceptions about disabilities as well as sensitising the public on this matter.

A typical thinking is evident from the fact that scant attention is being paid to special children's needs with an adequate and ineffective education support system, which hardly helps them to be able to overcome their limitations. An authentic and reliable data is indispensable for making realistic plans aimed at reducing plight of persons with disabilities (PWD). But, the more we look into the data, the more we get confused. There has been no census for the last 18 years in Pakistan, but strangely the same problem exists in India too where the census is being carried out on regular basis after every 10 years. Thorough research needs to be undertaken to find out where the problem lies, without it all planning would be in air.

For example, after the 1998 census we have been planning for welfare, rehabilitation and education of disabled population on the basis of estimates. As per the estimates there are 5.035 million disabled people in Pakistan. Of them, 1.4 million (28.9 per cent) are school going children. Sindh has 23 per cent of a total population in Pakistan. These children have no an access to education.

Let's now try to understand the situation in Sindh by looking at the number of children enrolled under the Special Education Department. The department runs 50 Special Education Centres across the province. Total enrolment in these centres is said to be 2,800, which is less than one percent of the special children out of school. This example is sufficient to bring an alarming situation home to us. Who will plan and ensure special children's right to education?

The situation would become further depressing if we analyse a gap between enrolment and attendance as well as the quality of services being provided to them. I attempted to review enrolment growth and trend over the last 15 years in these 50 centres but couldn't get access to that data. I can safely presume there is no significant progress.

Moreover, with a meagre budget for the department, around one billion rupees inclusive of development schemes in the current fiscal year, the department is trying to cater to mainly five types of disabilities i.e., visual impairment (blind), hearing impairment (deaf), slow learners, mentally retarded (MR) and physical disabilities. So, not only are the funds insufficient but the department is facing a leadership crisis. Within a year, four secretaries have changed! There is no attraction for senior government officers to stay there.

Besides, apparently international donor agencies have also ignored the special education in Sindh. There is not a single project being run with foreign aid, though there is UN Convention on Rights of Person with Disabilities 2011.

So, who will do it? Recently, I had a chance to have a conversation with Mr Zulfiqar Behan, Special Assistant to the Chief Minister of Sindh on Special Education, who is a very humble and down to earth person — rare qualities in the current leaders of Sindh. My surprise did not cease there! He was very enthusiastic to revitalise the department to bring about some drastic improvements. But he needed ideas on how to start it and from where.

During that discussion we identified a few areas to work on in the near future. Firstly, a proper situation analysis needs to be conducted by experts with a view to developing a strong strategy for scaling up its operation in order to reach out a maximum out of school children population. I suggested that he must look into a proper monitoring and evaluation set-up at the provincial level, focus on introducing training institutions for teachers and quality assurance mechanisms for education programmes. Lastly, with some basic changes with respect to human resources, with the quality of education, budget and awareness raising campaign, the department can be put on track. But results ultimately depend on will and sense of obligation among leaders in the government. So, their actions will reveal how serious they are about helping out the special children.

Published in The Express Tribune, January 5th, 2017.

Like Opinion & Editorial on Facebook, follow @ETOpEd on Twitter to receive all updates on all our daily pieces.