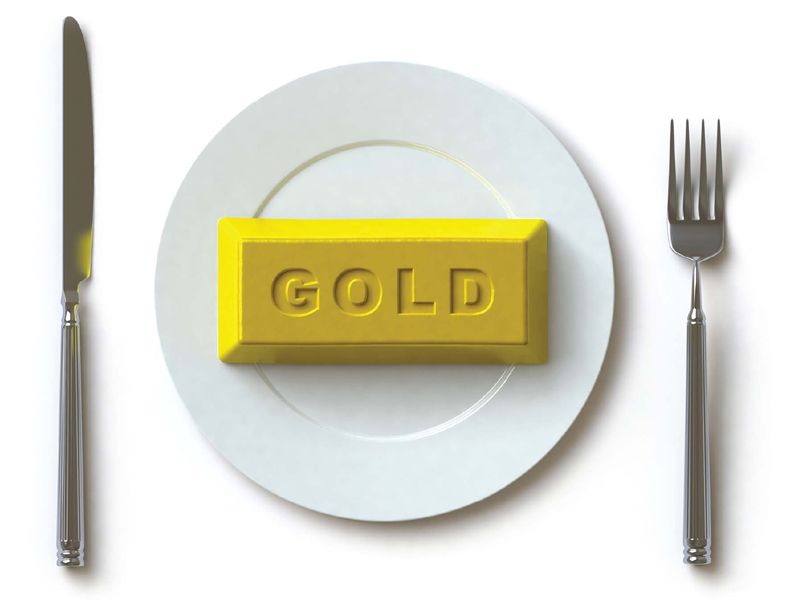 ---
KARACHI: Gold prices surged by Rs800 to Rs38,300 a tola (11.6 grams) on Wednesday on the back of international bullion markets where prices skyrocketed to a new record.

Ten-gram price of the yellow metal was Rs32,828, up by Rs686 compared to Rs32,142 a day earlier. All Sindh Jewellers Association President Haroon Rashid Chand said that gold has still not reached its peak in Pakistan as it was cheaper by Rs800 compared to international prices. "This was due to a lack of interest by local investors," he said. Chand said that both commercial trading of gold and consumer purchasing were at their lowest as the precious metal moves out of their reach.

He said that unlike foreign investors, who considered gold as a safe investment, Pakistani investors were giving far more importance to stocks or saving options available with banks. International bullion prices rose to their peak at $1,240 an ounce on Wednesday. The previous record had been reached on December 3, 2009, when the precious metal rose to $1,219 an ounce.

The steep rise in prices was due to the fact that foreign investors sought a safe-haven in the face of deepening concerns about the eurozone debt crisis. Analysts said that the commodity was likely to maintain its safe-haven status while other markets remained vulnerable. Investors had on Monday welcomed the European Union and International Monetary Fund's aid package worth 750 billion euros ($1 trillion) to resolve the debt and budget deficit crisis in Greece, adds AFP.

However, the euphoria petered out on Tuesday amid reemerging doubts over Greece's ability to reduce its deficit. "Gold is holding its ground... and with doubts about the effectiveness of the EU/IMF already surfacing it can be poised for a fresh challenge higher," said analyst James Moore at TheBullionDesk.com. However, higher gold prices indicated that traders remain sceptical over the deal, according to analysts.

Published in the Express Tribune, May 13th, 2010.
COMMENTS
Comments are moderated and generally will be posted if they are on-topic and not abusive.
For more information, please see our Comments FAQ