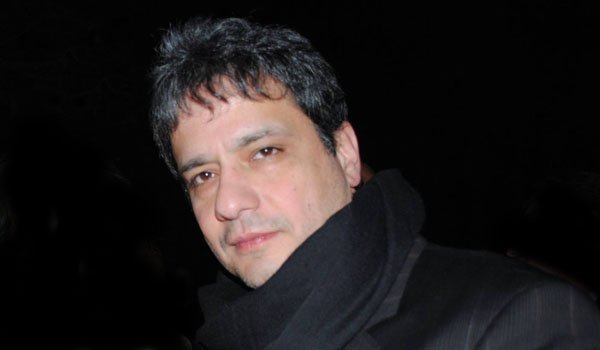 ---
A Christmas message calling for prayers for those charged under Pakistan's blasphemy laws has led to death threats against the son of Salmaan Taseer killed five years ago for criticising the same laws.

The case highlights the continuing influence in Pakistan of hardliners who praise violence in the name of defending Islam, despite a government vow to crack down on religious extremism.

The hardliners have called for mass protests if police do not charge activist Shaan Taseer with blasphemy against Islam - a crime punishable by death. Shaan's father, Punjab governor Salman Taseer, was gunned down by his bodyguard for championing the case of a Christian woman, Aasia Bibi, who was sentenced to death under the blasphemy laws, which he said needed to be reformed.

Shaan Taseer booked for 'hate speech' following Christmas message

In a video message posted on his Facebook page, Shaan, a Muslim, wishes a happy holiday to Christians, in solidarity, and also asked for prayers for the woman and others victimised by what he called 'inhumane' blasphemy laws.

Taseer said on Monday that he had received "very credible death threats" from supporters of the those who inspired his father's killer, bodyguard Mumtaz Qadri. "They are sending me Mumtaz Qadri's photos with messages that there are several Mumtaz Qadris waiting for me," he told Reuters late on Monday.

Tens of thousands people attended Qadri's funeral last March after he was put to death for killing the governor because they considered him a hero.

More than 200 people in Pakistan were charged under blasphemy laws in 2015 - many of them minorities such as Christians, who make up one per cent of the population. Critics say the laws are often used to settle personal scores, and pressure for convictions is often applied on police and courts from religious groups and lawyers dedicated to pushing the harshest blasphemy punishments.

Pastor arrested over desecration charge in Lahore

At least 65 people, including lawyers, defendants and judges, have been murdered over blasphemy allegations since 1990, according to figures from a Center for Research and Security Studies report and local media.

A spokesperson for Sunni Tehreek said it was demanding police in Lahore charge Shaan Taseer with blasphemy against Islam.

Police declined to comment, and a copy of the police report on the complaint did not mention Shaan Taseer by name. The police report did reference the Christmas message and opened an investigation the blasphemy laws' Section 295-A, which bans hate speech against any religion.

However, Sunni Tehreek has threatened mass street protests unless the younger Taseer is charged under Section 295-C - blasphemy against Islam or Prophet Muhammad (PBUH).  Sunni Tehreek figure Mujahid Abdur Rasool told Reuters the group was in negotiations with the government over the case. "When we gave them a warning for protests, a delegation of Punjab government met us today," Rasool said, adding they had set a deadline of Tuesday for police to meet their demands.

Making religious intolerance a past

He said Sunni Tehreek was not calling for Taseer's murder, only his prosecution and eventual execution. Punjab government officials could not be reached for comment.
COMMENTS (2)
Comments are moderated and generally will be posted if they are on-topic and not abusive.
For more information, please see our Comments FAQ