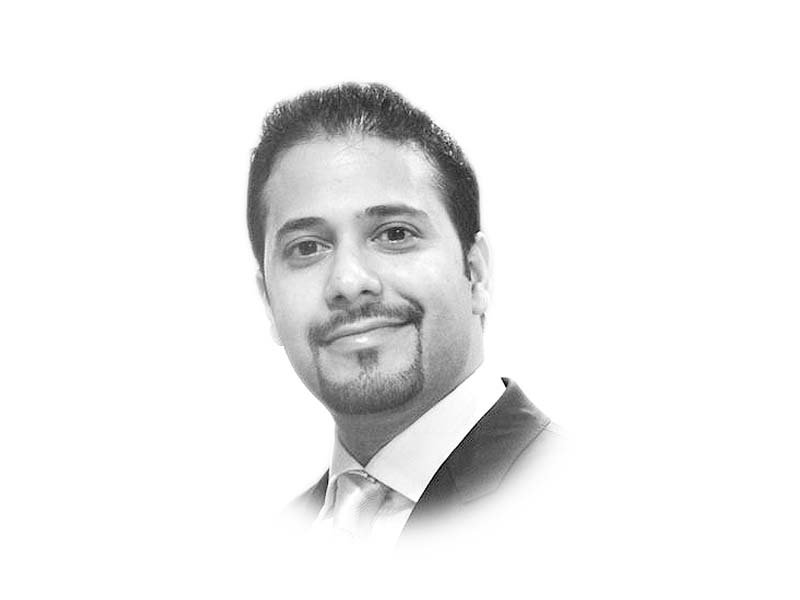 ---
Suppose you're playing a game. The game varies in difficulty, which you do not control. You are simply the avatar behind the screen, a screen programmed to throw challenges at you one after the other. Your ability to negotiate these challenges will depend on a number of factors, one of which, and perhaps most salient, is the machine you're operating.

But suppose this machine is not at all simple: a hybrid between a powerful, reconfigurable, processing system — a modern machine — and a slow, standalone mainframe system (the sort used in the 1970s) — an old machine. Though quick on calculations, the modern machine relies heavily on the old machine for memory retrieval, alarms, and various response mechanisms/routines. Here's the rub: both machines must work in tandem.

At the very least, one can imagine how using such a split machine to its best use could be a challenge. Bizarre and alien though this machine sounds, you are using just such a system even now. That system is the human brain and the game is life.

A three-pound labyrinth of synapses and neurons, the human brain is split-up between the emotional part — limbic system — and rational part — frontal cortex. The emotional part is what we used most back when we were hunter/gatherers, with primal response systems tailored to the harsh, survivalist environment of the early man. The rational part, on the other hand, evolved more recently, as man's sentience graduated from primate existence to more orderly existence. Thus, given its anatomy, the rational brain responds more quickly to prevailing systems and culture — like a modern machine — while the emotional/primate brain harkens back to man's evolutionary tread — like an old machine.

Adding more complexity is the fact that this brain development has, in fact, occurred against a kaleidoscopic background of constant, accelerating change — more so in the last few millennia. Today, we find ourselves at the threshold of a unique frontier, with our past receding rapidly behind us, as we approach a future so disruptive and transformational, it almost seems psychedelic.

Our brains are now, effectively, suspended in an acrobatic balancing act: straddling the chasm between the old and the new, subject to rapid forces of change never before experienced. All this has left gaps between how we have evolved versus how our cultures have developed. The dissonance in human thought, therefore, should surprise no one.

Consider female fertility. Few centuries ago, human life spans were short, ambitions were limited, and women conceived early. Today, life spans have dramatically expanded, ambitions/ personal autonomy for females is greater than ever before, yet women still conceive early — their biological clocks having remained attached to their evolutionary timeline. If the status quo holds, female fertility will ultimately catch up with cultural changes, but only after several generations of young, ambitious women have muddled through the thick haze of this evolutionary/cultural time lag.

Even the cubicle life, the all-pervasive gift of the modern desk job, is not aligned with the full use of the brain and body's evolutionary makeup. Our brains, in essence, are drug factories. The release of certain neurochemicals is necessary for mind and body harmony. This is not fully achieved, only merely simulated, in the modern era. The result is a great number of people depressed or anxious at their jobs, not always able to fully understand let alone articulate their source of despair.

Another symptom of all this change is psychological displacement and disorientation. Today, a single mouse-click could unlock a universe of information on almost any conceivable subject. Never before did man achieve such democratisation of information. Never before was such democratisation of information even thought possible. An average person, therefore, spends a lot of time on the internet. In many cases, this shapes their run-time reality. The rapid expansion of awareness, a product of this hyper-connectedness, has a yin and yang effect on the human mind. Not only are you now too aware of what is out there, you are all too aware of what you don't have, or what you got wrong all this time. In other words, your traditional upbringing and imbued values are constantly strained by this expanding matrix of information content. The result, often, is a disorienting effect, or 'placelessness', wherein even if your geography hasn't changed at all, you could still find yourself lost, or rudderless, or in between competing paradigms of meaning and value.

But one could view current developments in human history as some sort of awakening process. And what we can expect is great tumult. Rapid rate of change will continue to stretch our systems of cognition in different directions. The challenge for us will be in how we synchronise our primate response systems with changing demands of the modern era. We know neuroplasticity — changes in brain by change in stimulus — will help. But we need not demand changes at brain level at all times, but rather, act to rigorously re-examine the very institutions that demand these changes.

In some cases, this is already happening. For instance, technologists like Elon Musk have proposed a universal basic income in light of the likely job loss with the advent of driverless cars. There is no way technology can replace all the jobs it will inevitably erode, neither should it be expected to. Instead, what needs to shift is our response to these changes. For example, demanding that people perform labour simply to survive may longer be necessary. Similarly, in Japan, primary school learning is now leaning more towards ethics development than a harsh grading system. The Spartan model may have been advantageous centuries ago, but perhaps it's time for humanity to ascend to a higher rung on the ethics ladder. In the same vein, in Europe, the prison model is being replaced with a rehab model. Our current conception of retribution is derived largely from an antiquated understanding of good and evil. Most studies in neuroscience reveal that many of our actions that we deem immoral, however repugnant, have more to do with a glitch in the brain's chemistry than an evil, cackling soul.

But a lot more needs to be done. More than anything, societies today require a collective limbic system upgrade, a cleansing of their collective trauma of wars and death, disease and decay, rage and rancour — a long history that, though, testifies to man's resilience in the face of the terror of the unknown, is also a demonstration of his ruthless instinct for power and privilege. And now, more than ever, it is becoming obvious that modern life, with its promise of more, is leaving humanity with less. Greater reward for greater effort might tip the scales of privilege to one side, but will come at the expense of other intangibles that lend themselves to no such measurements of scale.

The simple truth is this: our civilisation is hurtling toward a world almost guaranteed to unmoor us on a thousand fronts. Are we prepared enough? Lest we forget, a world where 21st century technology is not married to a 21st century morality could draw the curtains on our civilisation with 21st century efficiency.

Published in The Express Tribune, January 2nd, 2017.

Like Opinion & Editorial on Facebook, follow @ETOpEd on Twitter to receive all updates on all our daily pieces.
COMMENTS (2)
Comments are moderated and generally will be posted if they are on-topic and not abusive.
For more information, please see our Comments FAQ