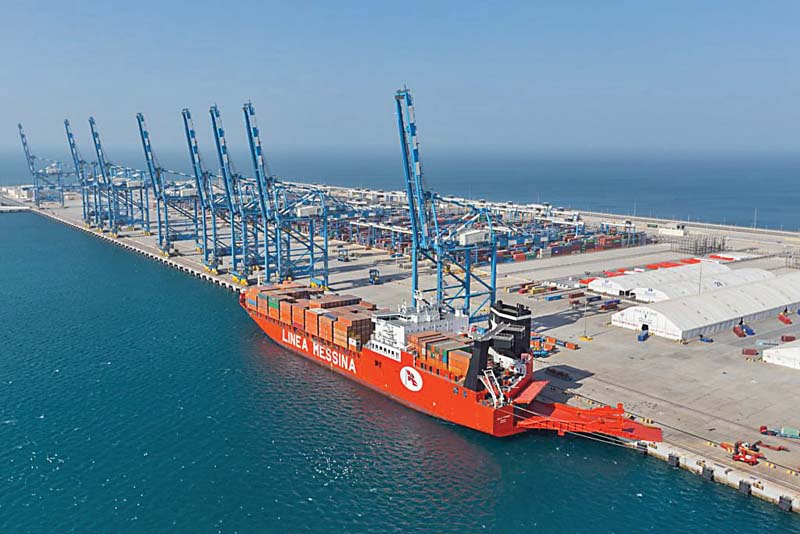 ---
ISLAMABAD: Imagine a deep-sea port where, while so-called development experts enjoy a breath-taking view from their regal five star hotel rooms located on the grand Koh-e-Batil hill, indigenous fishermen are left with little choice except migrating permanently to far-flung harbours.

Imagine a place where one of the most expensive commodities is a bottle of fresh water and though every now and then one finds a convoy of trucks escorted by military vehicles, fresh water tankers are scarce and expensive. Yes, this is the new boomtown - Gwadar smart port city – a project that is expected to open new vistas of bilateral cooperation between Pakistan and China.

Gwadar's development – misgivings must be addressed

Water crisis

Through sheer courage, native people of Gwadar have shown resilience as never exhibited before.  However unless the water problem is tackled with a head-on approach, Gwadar might end-up becoming a ghost town. The Ankara Kaur dam has dried up and the desalination plant has failed to work.

The Mirani dam built over river Dasht can help de-escalate the situation but it was never planned to meet the future water demands of this port city. Today Gwadar has a population of 0.12 million compared to a mere 5,000 back in year 2000 and if the population of Gwadar surpasses the 2 million mark in the next five years, average water requirements would be around 200 million gallons per day. Mirani dam, however, was intended to manage a demand of less than 10 million gallons per day.




Gwadar Development Authority (GDA) has already commissioned a study to plan expropriation and resettlement of old Gwadar population. At present, there is no strategic plan to improve socio-economic conditions of local population nor are any blue prints of a larger capacity –building programme to train them for future expected jobs.

Previously in the construction of coastal highway link from Karachi to Gwadar, hardly any local population was hired. The same episode might be repeated in future if appropriate steps are not taken to enhance the skill set of the local labour force.

The first phase in the development of Gwadar involves completion of an international airport and other port facilities by the year 2017. However, Gwadar smart port city master plan has not yet been finalised and recently GDA has stopped issuing any more NOCs to housing authorities last month after newspapers were flooded with residential schemes.

As tap water is accessible to only 5% of the population, urban planning in general and water planning in particular is extremely important to mitigate risks rising from a plethora of such housing projects.

The Gwadar master plan 2005 assumed an over simplistic view of these resource management problems – using a classic reductionist approach instead of a more inclusive and systems perspective.

Despite its rising status, Gwadar suffers from water crunch

Human trafficking woes

For hundreds of years, Gwadar has been a hub of smuggling and human trafficking but now Gwadar's most trafficked areas are being dominated by new 'development' actors who tell a totally different story.

Thanks to the China-Pakistan Economic Corridor, Gwadar port development project will benefit not only local people but masses at large living in China, Pakistan, Iran and Afghanistan. The venture might be the biggest one in its 3,000 year history but only a holistic approach to port planning will ensure that the tale of Gwadar will have a happy ending – helping locals transform their lives and those of other ordinary people living in Central and South Asian region.

The writer is a Cambridge graduate and is working as a management consultant.

Published in The Express Tribune, January 2nd, 2017.

Like Business on Facebook, follow @TribuneBiz on Twitter to stay informed and join in the conversation.
COMMENTS (9)
Comments are moderated and generally will be posted if they are on-topic and not abusive.
For more information, please see our Comments FAQ