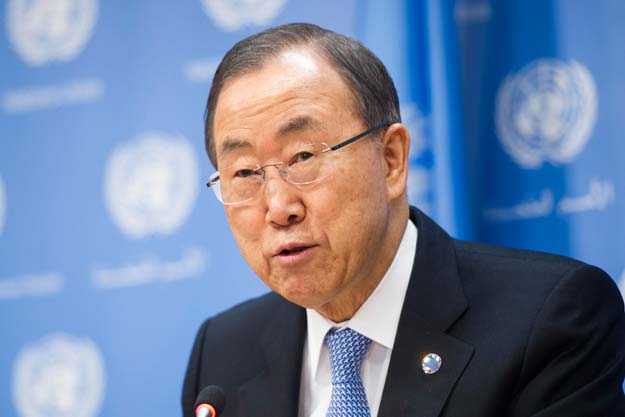 ---
UNITED NATIONS: UN Secretary General Ban Ki-moon paid farewell to the United Nations on Friday, wistfully describing his two-term stint at the helm of the global body as something of a fairy tale.

"I feel a bit like Cinderella. Tomorrow at midnight, everything changes!" he joked to staff and colleagues. Beginning Sunday, the former Portuguese prime minister Antonio Guterres, 67, will take over from Ban.

Guterres is the first former head of government to lead the UN, succeeding Ban for a five-year term. Ban, in a more serious vein, said it has been a 'privilege' to have been at the head of an organisation that endeavoured to tamp down global conflict and end suffering.

He added that it was an honour to share UN's mission with his co-workers. "You should be very proud -- just as I am so very proud to call you my colleagues," the South Korean diplomat said.

He added that in his decade at the UN, he has endeavoured "to never give up.

Published in The Express Tribune, January 1st, 2017.
COMMENTS
Comments are moderated and generally will be posted if they are on-topic and not abusive.
For more information, please see our Comments FAQ