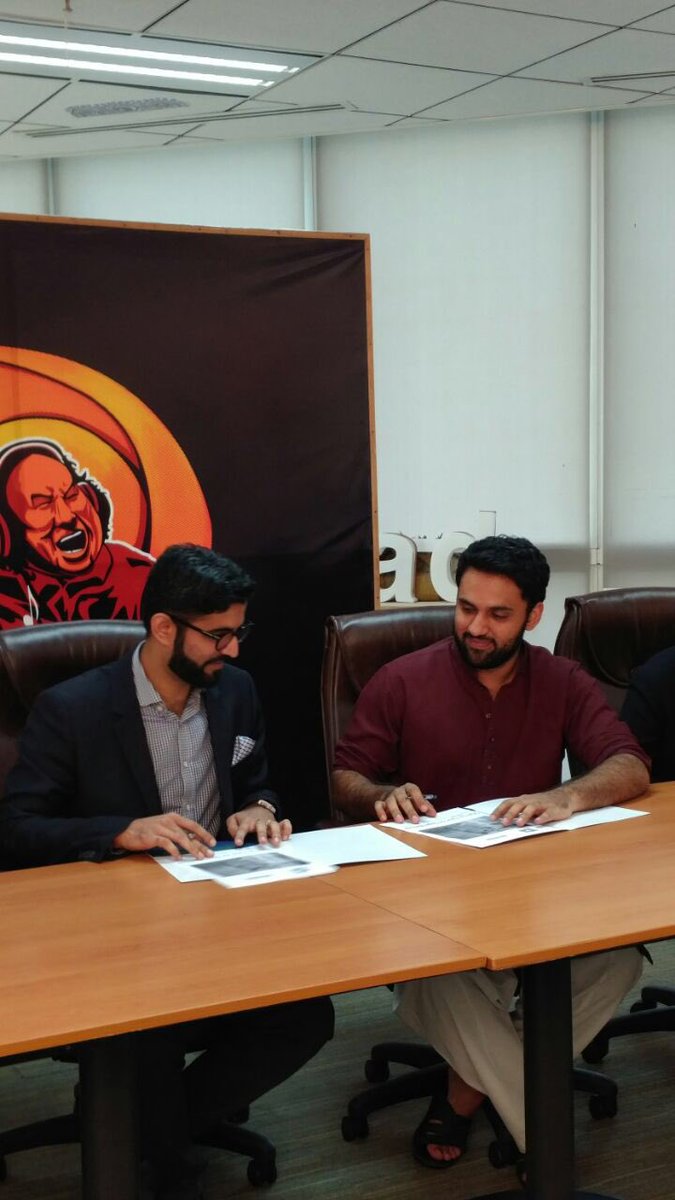 ---
A Plan9/X alumni and one of the country's most celebrated startup, Patari, announced on Friday that it secured $200,000 of seed stage funding from Sarmayacar, an investor syndicate.

The announcement was made by Khalid Bajwa, Patari's CEO, at the signing event in Lahore.

"The partnership with Sarmaycar will allow Patari to scale up and truly unleash the massive potential inherent in the Pakistani music," Bajwa said.


Dr. @umarsaif extending his best wishes to @patarimusic and appreciating the faith that #investors put in these young #entrepreneurs pic.twitter.com/cSBpRQOy4I

— Plan9 (@Plan9incubator) December 30, 2016


The signing event was attended by the Patari's team, Chairman PITB Dr Umar Saif, founder of Sarmayacar Rabeel Warraich and many others.

Dr Saif extended his best wishes to the startup and appreciated the faith that investors put in the young entrepreneurs who are trying their best to make a mark in the world.

These three startups triumph Fintech Disrupt Challenge 2016

Patari launched its beta service in April 2015 via a guerrilla marketing campaign that quickly went viral. In September last year, the platform went live, rolling out mobile apps for iOS and Android in addition to its website.

Speaking at the ceremony, Saramayacar founder said that he chose Patari because it is driven by a dynamic team that will help revitalise the demanded music industry of Pakistan.

Director of Content at Patari Ahmer Naqvi went on to say that Patari "is a story of success not just for the music industry, but also an example of how Pakistanis are creating world-class tech products".

Earlier this year, Patari had also become the first digital partners from Pakistan in tech giant Facebook's F8 programme, allowing greater compatibility for the service's products within the Facebook platform.
COMMENTS
Comments are moderated and generally will be posted if they are on-topic and not abusive.
For more information, please see our Comments FAQ