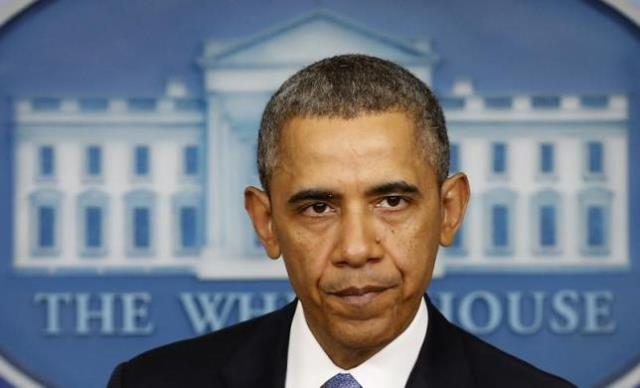 ---
HONOLULU/WASHINGTON: President Barack Obama on Thursday ordered the expulsion of 35 Russian diplomats and sanctioned Russian intelligence officials who Washington believes were involved in hacking US political groups in the 2016 presidential election.

The measures, taken during the last days of Obama's presidency, mark a new low in US-Russian relations which have deteriorated over serious differences on Ukraine and Syria.

Obama orders Russia expulsions, sanctions for interference in 2016 election

"These actions follow repeated private and public warnings that we have issued to the Russian government, and are a necessary and appropriate response to efforts to harm US interests in violation of established international norms of behavior," Obama said in a statement from vacation in Hawaii.




It was not immediately clear whether President-elect Donald Trump, who has repeatedly praised Russian President Vladimir Putin and nominated people seen as friendly toward Moscow to senior administration posts, would seek to roll back the measures once he takes office on January 20.

Obama is seeking to deter Russia and other foreign governments from leveraging cyber attacks in the future to meddle in US politics, former officials and cyber security experts said.

Obama has been under growing pressure from within his own administration and lawmakers of both political parties to respond more forcefully to the cyber attacks.

The Russian foreign ministry said on Thursday the sanctions were counter-productive and would harm the restoration of bilateral ties. Moscow denies the hacking allegation.

Obama confident he could have won the White House again

Obama sanctioned two Russian intelligence agencies, the GRU and the FSB, four GRU officers and three companies "that provided material support to the GRU's cyber operations. He said the State Department declared as 'persona non grata' 35 Russian intelligence operatives and is closing two Russian compounds in New York and Maryland that were used by Russian personnel for 'intelligence-related purposes'.

A senior US official told Reuters the move would affect the Russian embassy in Washington and consulate in San Francisco. The Russians have 72 hours to leave the United States, the official said.

Published in The Express Tribune, December 30th, 2016.