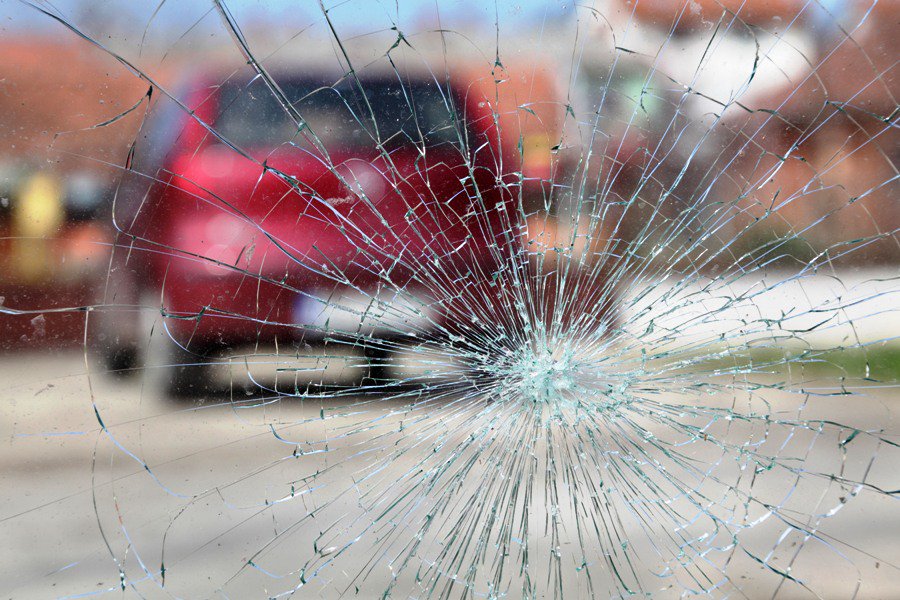 ---
LAHORE: Rash and careless drivers continued to rule the roads of Lahore in 2016, killing at least 328 and injuring more than 46,000 people in the metropolis. This year as well, the road crashes showed no signs of slowing down when compared to 308 deaths and 49,025 injuries in 2015.

From January 1 till December 24, the traffic authorities recorded 45,094 accidents in Lahore alone, averaging six deaths, 906 injuries and 884 accidents every week. The number of accidents in 2015 was 46,268, with 940 injuries in 887 crashes per week on average.

In 2016, almost 70% (32,518) of the total 46,246 injured victims of road accidents remain in an unstable condition. The figure is similar when compared to last year wherein 34,098 victims were reported alive but unstable after road accidents.

The data suggests the campaigns and crackdowns of Lahore City Traffic Police to discourage underage driving did not also produce fruitful results as 10% of the total victims each year are reported to be under-aged. In 2016, 4,717 underage injured victims were rescued by Rescue 1122 whereas they numbered 4,988 in 2015.

Action against wheeling and rough driving motorcyclists also went useless as accidents involving two-wheelers increased by 4% in 2016. This year, 25,018 bike-related accidents became 55% of the total road crashes while in 2015, 23,681 totalled 51% of the total accidents in Lahore.

In 11,547 accidents of 2016, speeding was stated to be the main cause while 11,350 occurred due to the carelessness of drivers. A whopping 10,388 crashes were caused owing to wrong turn as compared to 9,083 similar accidents in 2015.

At least 8,678 accidents were reported due to U-turns when compared to 7,683 in the last year. Accidents owing to burst tyres also increased 300% as compared to 2015.




Major accidents

The deadliest day of road crashes of the year was on October 2, when nine people lost their lives in three separate accidents.

In the first incident, four friends died while two more were injured when their car crashed into an electricity pole. The six friends were returning after having breakfast at another friend's house when the driver lost control near Nawab Town.

On the same day, four more people lost their life and two others were injured in an accident on Mall Road.

The victims were travelling in a car when reportedly a wheeling enthusiast came in their way. The driver lost control of his vehicle and hit the motorcyclist then crashed into an electricity pole. Four people died on the spot while two more were taken to hospital injured.

The same day, another man expired in a road crash in Gulberg. The victim was travelling on a motorcycle with his wife when he lost control of the two-wheeler and hit a footpath near the Cavalry Bridge.

On December 10, a woman and her son were among four people killed in a road crash. The victims were travelling on a passenger van from Thokar Niaz Baig to Gulshan-e-Ravi when a dumper coming from opposite direction collided with the van in Shera Kot.

On October 18, two university students died while another was injured in Nawab Town. The victims were travelling in a car on Raiwind Road when the driver lost control and the car hit a pole when a stray animal came in front of them.

Over the three days of Eid, at least 24 people died and over 1,200 more were injured in traffic accidents with the Rescue 1122 blaming reckless motorcyclists for the huge number of casualties.

In the second week of July, two people were killed and 18 were injured when a car collided with a passenger van in Kahna.

On July 24, four people including two children were killed and four others received injuries in a collision involving a rickshaw, two motorcycles and a dumper near the Lahore Metro Train's Orange Line construction site on GT Road in Baghbanpura.

On June 11, three people died and two others were injured in Defence-C when two cars collided on Bedian Road in Phase 7.

Published in The Express Tribune, December 30th, 2016.

 
COMMENTS
Comments are moderated and generally will be posted if they are on-topic and not abusive.
For more information, please see our Comments FAQ