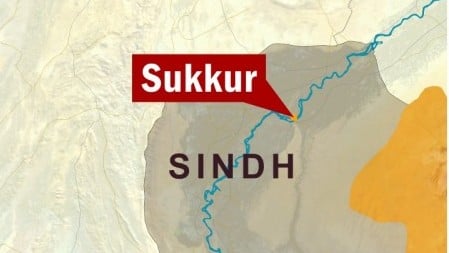 ---
SUKKUR: The Union Council-Based Poverty Reduction Programme (UCBPRP) under the Sindh Rural Support Organisation (SRSO) has achieved all of its targets in the Shikarpur and Kashmore-Kandhkot districts within one year, its CEO Dr Sono Khanghrani said on Wednesday.

The construction of 200 lowcost houses for people, who are living below the poverty line, is a big achievement for the organisation, said Khanghrani, adding that the government project to allot land to the haris had also been successfully completed within one year. SRSO, along with the Sindh government, started UCBPRP in 2009 with the intention of helping people in the two districts and reduce the level of poverty, said Khanghrani.

The project was initiated on a budget of Rs3 billion with the idea of developing schemes to harness people's potential and help voice their concerns, he said, adding that the organisation now works across nine districts in the province and has successfully organised 313,082 rural households into 23,674 community organisations. Over Rs35 million has been saved by these community organisations since the SRSO started its work, said Khanghrani, adding that the organisation has also federated most of these community organisations into 3,194 village organisations.

A Rural Credit Sector has also been set up by the SRSO which has negotiated a sizeable fund that can be distributed among the communities against collective or individual collaterals. This money can be used to finance a number of trades or professions undertaken by the people of the community. The people can also approach an SRSO-established Enterprise Development Section, where a number of trained professionals can help them outside the limitations of the Micro Credit Section, Khanghrani said.

Published in the Express Tribune, May 13th, 2010.