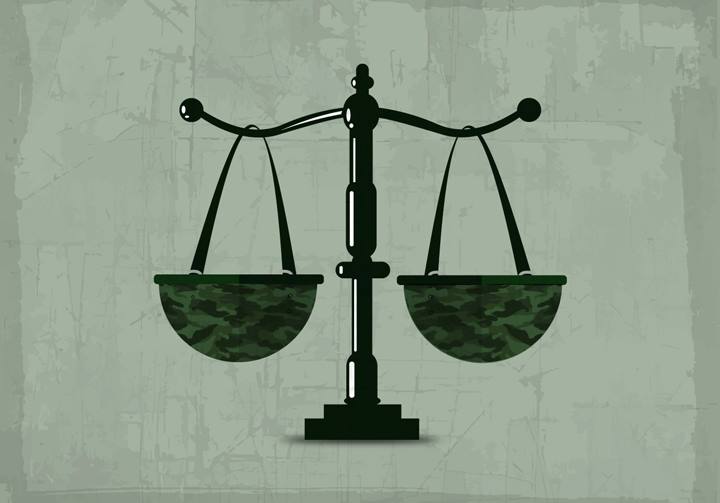 ---
ISLAMABAD: The interior ministry has prepared the draft of a new law, integrating the Protection of Pakistan Act and Anti-Terrorism Act, and has sought opinion of the law ministry on it. The draft will be presented in parliament after the final approval by the minister.

According to the interior ministry's spokesperson, the military courts which were originally set up for two years after December 2014 attacks on schoolchildren in Peshawar will become permanent courts to deal with cases involving terrorism once the new law is passed.

Fate of military courts hangs in balance

Quoting sources, INP reported that a clause in the new draft will permit keeping suspects in custody for 90 days. The term of military courts is set to expire on January 7 and their under-trial cases will shift to anti-terrorism courts. The federal and provincial governments have referred 300 cases to the military courts and at present 120 cases are being heard by these courts.

Last week, sources told The Express Tribune that the civilian leadership is not interested in extending the tenure of military courts set up to try terror suspects. A senior law ministry official had said the ministry is working on several alternatives to military courts, including setting up new civilian courts to try hardcore terrorists.  "The working of these proposed courts will be different from others and the names of judges of these courts – which will be finalised after consultation with the chief justice – will be kept confidential during trial," the official said. He added that a final decision on the fate of military courts or its possible alternatives will be taken by the federal cabinet.

According to data collected by Justice Project Pakistan, 419 executions have occurred in the last two years, wherein only 25 convicts of military courts have been hanged. However, trials of around 150 civilians have been concluded by military courts during the last two years.

(TRANSLATION BY ARSHAD SHAHEEN)

Published in The Express Tribune, December 29th, 2016.