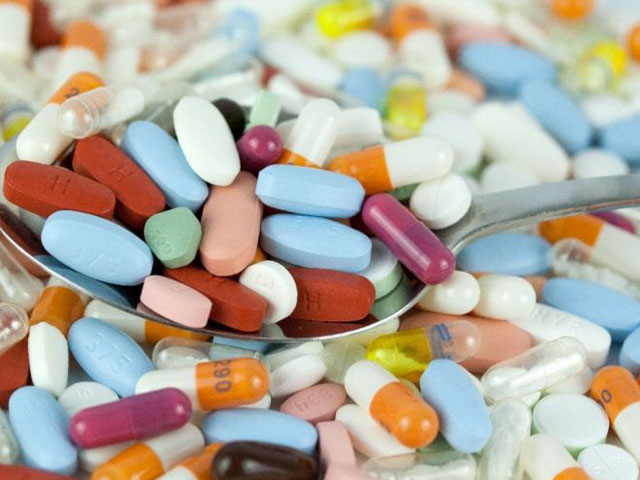 ---
LAHORE: A medicines supply chain management is being set up in the province on the orders of Punjab Chief Minister Shehbaz Sharif.

To this end, a meeting between Punjab Minister for Specialised Healthcare and Medical Education Khwaja Salman Rafique and a delegation of the Turkish Ministry of Health was held at the Civil Secretariat on Wednesday.

Besides Punjab Additional Chief Secretary Shamail Ahmed Khawaja, Secretary Specialised Healthcare and Medical Education Najam Ahmed Shah, Secretary Primary and Secondary Health Ali Jan Khan, Vice Chancellor King Edward Medical University Professor Faisal Masood, Consultant Dr Naeemuddin Mian, Procurement Specialist Tayyib Farid, Additional Secretary Drug Control Dr Muhammad Sohail and Deputy Secretary Health Dr Yadullah attended the meeting. Turkish delegation members Dr Hasan Cagil, Dr Taha Yayce and Dr Fatih Karademir were also in attendance. The delegation briefed was over the current system of medicine procurement, storage and supply at hospitals. It was told about the mechanisms for transportation and maintenance of the quality of medicines.




Rafique said a robust and modern supply chain management system is being established in Punjab to maintain quality. The minster continued that information technology would also be used to prepare software for the programme.

He further said modern warehouses would be set up to stock medicines at the recommended temperature for transportation to hospitals.

The minister said Turkey developed a supply chain management system to get the medicine from manufacturing units to hospitals. He added Punjab would benefit from the experience of Turkish experts and the model would be replicated in the province according to local needs. It was decided in the meeting that Turkish experts would visit different health institutions, warehouses and cold storage after which a study, with recommendations, would be prepared and presented to the chief minister.

Later, the Turkish delegation, along with Rafique visited the Health Department's medicines store depot (MSD) in Gulberg where general manager Dr Razzaq briefed guests on the storage and supply system.

Published in The Express Tribune, December 29th, 2016.