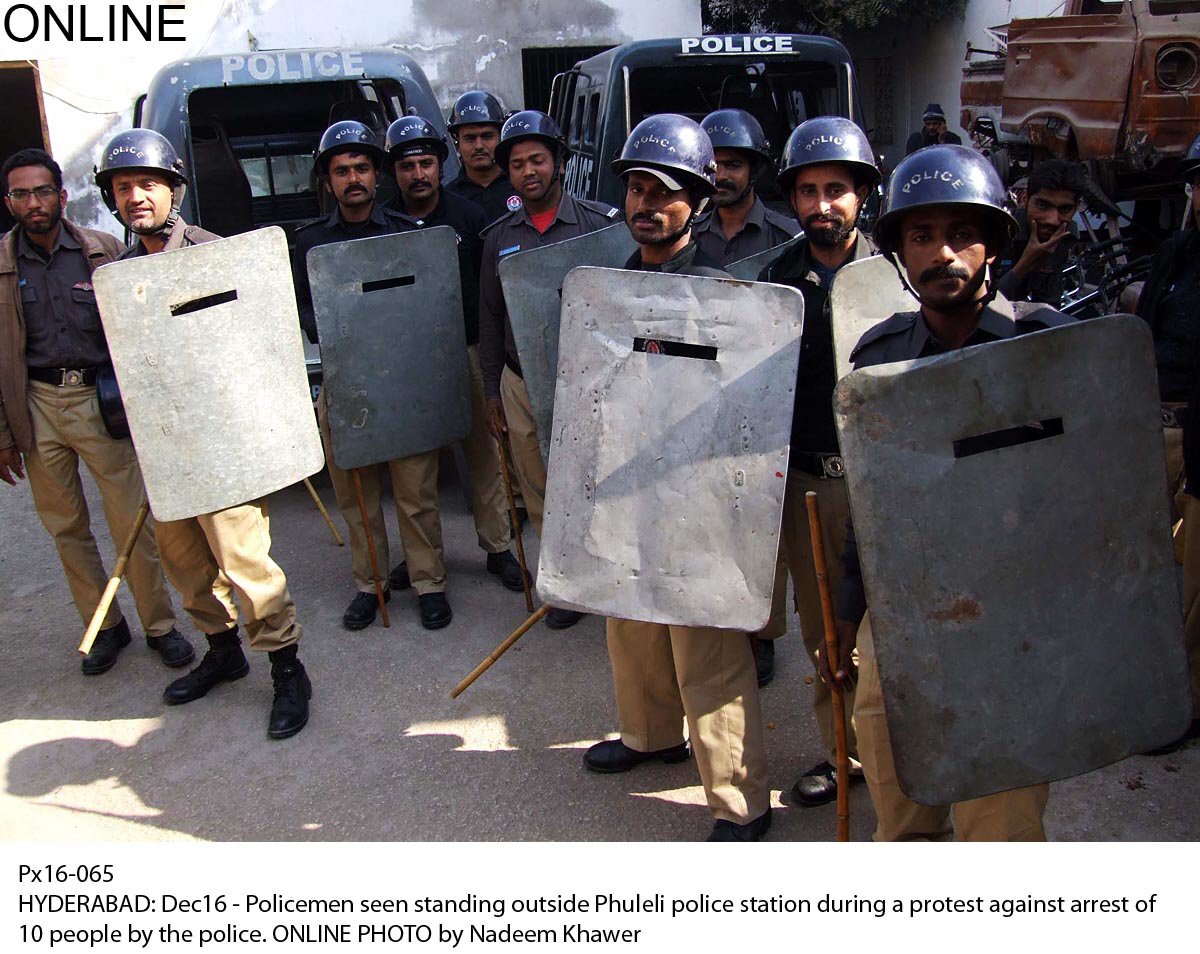 ---
HYDERABAD: This year Hyderabad saw a drop in the number of crimes, allegedly staged encounters and extrajudicial killings in comparison to 2015, according to statistics released by the Hyderabad police on Wednesday. Against 361 encounters in 2015 in which 40 suspects, absconders and terrorists were killed and over 200 were injured, only 28 persons were killed in 2016, while 95 were injured in 89 encounters.

As many as 1,467 persons were arrested in 2016, which is almost half of 2015's figure of 2,847.

The police claimed that a reduction also occurred in the number of registered crimes - from 3,093 in 2015 to 2,529 now. Murder cases decreased from 60 to 41, kidnapping for ransom from 3 to 1, child abductions 6 to 1 and motorcycle snatching from 44 to 16.

Interestingly, criminal cases lodged against known and unknown suspects of assault on the police also lessened to 212 from 361 the previous year. It is believed that such cases are only registered to justify staged encounters.

In the last shootout of the year so far, the police allegedly killed a Sindh University student, Hadiur Rehman Narejo, on December 23.  The young man's father, Habibur Rehman Narejo, is the deputy-director fisheries department and lodged an FIR of the incident, nominating at least three policemen for murder of his son.

So far investigations in the case have not made headway, as the family is accusing the police officials of using pressure tactics.

SSP Irfan Baloch, posted in Hyderabad in November, 2014, continued to head the Hyderabad district police for the second consecutive year. He is credited by some for restoring law and order in Hyderabad and by others for his notorious strong-arm tactics of allegedly directing his subordinates to kill or injure suspected outlaws in encounters.

Published in The Express Tribune, December 29th, 2016.
COMMENTS
Comments are moderated and generally will be posted if they are on-topic and not abusive.
For more information, please see our Comments FAQ