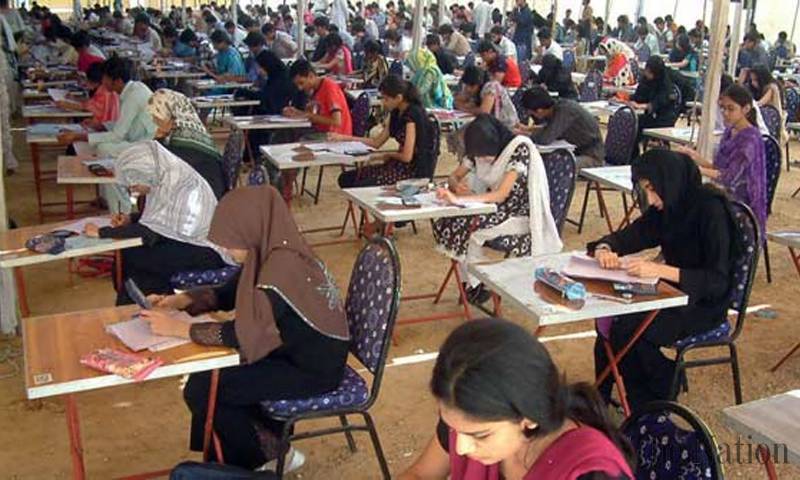 ---
Pakistan Tehreek-e-Insaf lawmaker Asad Umer and company have awoken to the excessively low pass rate for the Central Superior Services (CSS) examination. The pass rate for 2016, at 2.09 per cent, is almost negligible, provoking many to question whether the test is even relevant if it is so painstakingly difficult to pass. The Federal Public Service Commission has been rightly summoned to explain why the standards of the test are not being met. There is a scathing gap between the curriculum that is being imparted and the actual examination questions. It is suggestive of disdain on the part of test makers who may not want new candidates to excel. Whether there is foul play in action or the need to consult educationists about the gap, the issue cannot be left alone as the CSS pass rate has generally been experiencing a downward trend over the years. In 2012, though still in single digits, the pass rate was 7.8 per cent; 2013 was the same as 2016, and rates for 2014 and 2015 were 3.3 per cent and 3.02 per cent, respectively, for comparison.

Various government departments are infamous for their nonchalant attitudes towards matters of public welfare, be it health or education. In some provinces, especially Sindh, the government is notorious for its extemporaneous changes in exam dates and schedules — for example, postponing dental or medical exams, for which candidates have been preparing months in advance, just a day before the originally scheduled date, and that, too, just the night before. Using the above facts as precaution, the low numbers for CSS should have been investigated years ago when they first began presenting themselves. The hopefuls who have put blood, sweat and tears into preparing for the exam should have a fair chance as we hope the investigation will reveal. It must also reveal the qualifications of the men and women who grade these tests and rule out any corrupt practices. We also hope this year's repeat 2.09 per cent pass rate will be the only trough for CSS candidate performance from here on out.

Published in The Express Tribune, December 26th, 2016.

Like Opinion & Editorial on Facebook, follow @ETOpEd on Twitter to receive all updates on all our daily pieces.
COMMENTS (3)
Comments are moderated and generally will be posted if they are on-topic and not abusive.
For more information, please see our Comments FAQ