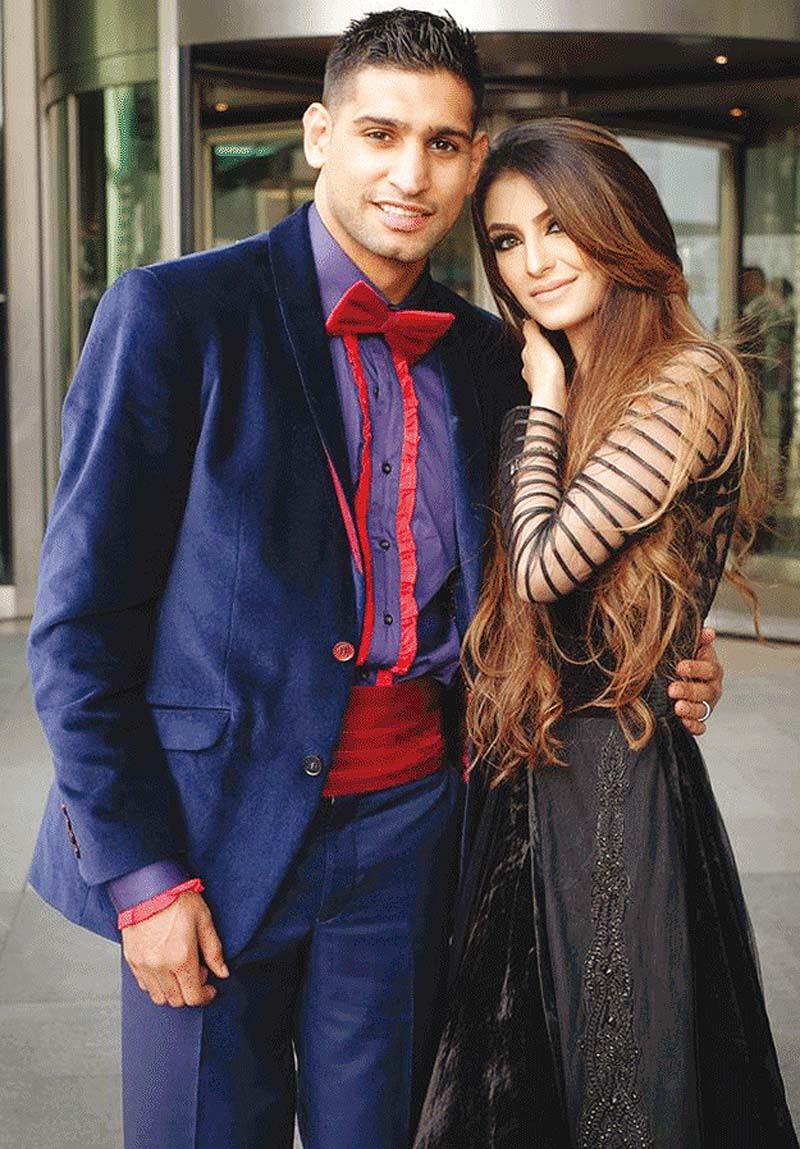 ---
With simmering tensions in the Khan household showing no sign of subsiding, boxing superstar Amir Khan's sister has made fresh claims that his wife, Faryal, has banned his family from visiting their two-year-old daughter.




Mariyah Khan, 19, suggested during an Instagram conversation with another user that Faryal does not allow their family to see the couple's daughter, Lamaisah.




Boxer Amir Khan's wife makes shocking claims against in-laws




The Instagram user wrote, "You people don't even help Faryal. Every time when she goes out from the country her mum comes from the USA to babysit. Cruel people. Amir choose his wife over you guys," Mail Online reports.




In response to the scathing comments, Mariyah is said to have replied, "Babes she doesn't allow us to see her."


https://www.instagram.com/p/BOYQn4IhV2l/?taken-by=mariyah.khan


Faryal was quick to defend her stance by saying the claims made by Amir's sister were false. "I have never stopped my child from visiting them. In fact Amir's older sister wouldn't let her daughters come over and play with my daughter," she told the newspaper.




Amir later posted a photograph on Instagram of his daughter with Faryal's parents, which he captioned: "Merry Christmas from Lamaisah and her grandparents. Have a good one."


https://www.instagram.com/p/BOaXnhZDPhN/?taken-by=amirkingkhan

Earlier, the boxer in a statement apologised to his fans, lashing out at his wife and family for making the feud public.

Boxer Amir Khan's wife makes shocking claims against in-laws

"I apologise for the silly picture and message my wife Faryal put up. Here's me working my a** off…and my family and wife are just destroying my name," he posted on Tuesday. "My parents and my parents and my wife is my wife. Whatever misunderstanding has happened they should keep it private."

The star went on to say, "This is getting to the point where they will lose a son and a husband. Childish behaviour. Both parties need to stop this. I've had enough."

People said I'm a gold digger and married Amir for money: Faryal

Faryal, who is also a 25-year-old model, claimed that she was bullied in the Khan household for many years. She claimed that she was called names by her brother-in-law for undergoing plastic surgery, who often compared her to Micheal Jackson.

https://www.instagram.com/p/BONXky3DI_h/?taken-by=faryalmakhdoom


Faryal also opened up about being called a gold digger. "When I didn't work and I used to just stay home I was called a gold digger. People would say I'm with Amir for his money," she shared.

https://www.instagram.com/p/BNvK8ViDyDN/?taken-by=faryalmakhdoom



Amir married Faryal three years ago in New York and the two have been continuously updating fans through Instagram and Facebook ever since.



Have something to add in the story? Share it in the comments below.



COMMENTS (1)
Comments are moderated and generally will be posted if they are on-topic and not abusive.
For more information, please see our Comments FAQ