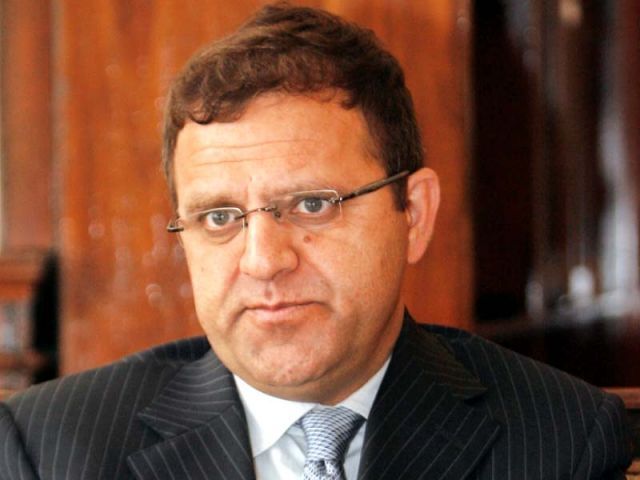 ---
ISLAMABAD: Afghanistan's ambassador in Islamabad Omar Zakhilwal has started consultations with Pakistani Pakhthuns leaders, inviting them to play their roles in bridging the yawning trust deficit between the two countries.

Zakhilwal, who hosted senior Pakhthuns leaders at his official residence, later travelled to Akora Khattak to meet Maulana Samiul Haq, the chief of Jamiat Ulema-e-Islam-Sami (JUI-S) at Madressah Haqqania. The Afghan envoy later posted photographs of the meetings on his personal social media accounts without offering any detail.

However, sources privy to the meetings in Islamabad and Akora Khattak said that Zakhilwal, who is also President Ashraf Ghani's special envoy to Pakistan, urged the Pakhthuns leaders to reduce tensions between the two countries. During his meeting with Maulana Samiul Haq, the Afghan envoy "sought his help in peace talks with Taliban" in view of his influence over Afghan insurgents, a source said.

The envoy hosted Mehmood Khan Achakzai and Senator Usman Kakar of the PkMAP, Aftab Khan Sherpao of the Qaumi Watan Party, Ghulam Ahmed Bilour and Afrasiab Khattak of the ANP, Sirajul Haq, Shahraz Khan and Bakhtiyar Maani of JI.

Maulana Fazlur Rehman, who remained absent during the current round of discussions, would be invited to attend the next meeting that will be hosted by Aftab Sherpao in Islamabad.

The Islamabad meeting was aimed at starting an engagement between the two countries, initiating the process with the involvement of key political leaders, lawmakers, members of civil society, intelligentsia, businessmen and journalists, another official said.

"The four-nation talks (Afghanistan, China, Pakistan and the US) have fizzled out … and the tension between the two countries is high, especially (after) President Ghani's statement in India. Unofficial efforts could take advantage of a lull in attacks, subsequently paving the way for an official engagement," he said.

He said it was suggested that Pakistani political leaders should visit Afghanistan as part of these efforts.

"This process will be completed within a month and the visits can take place in mid-January."

"Political leaders will now consult their respective parties for devising a strategy (in this regard) and possible exchange of visits," the official said.

Another official said that Pakistani leaders suggested that former President Hamid Karzai should visit Pakistan as a confidence-building measure, adding that the Afghan envoy agreed with the proposal.

In his meeting with Maulana Samiul Haq, the official said: "The Afghan ambassador mainly discussed two issues. He wants the Maulana to play (a greater) role in reducing tensions (between the two countries) and use his influence to encourage Taliban to come to negotiate," he said.

"Maulana Samiul Haq assured (the envoy of) his support for political negotiations," the official said.

Published in The Express Tribune, December 23rd, 2016.