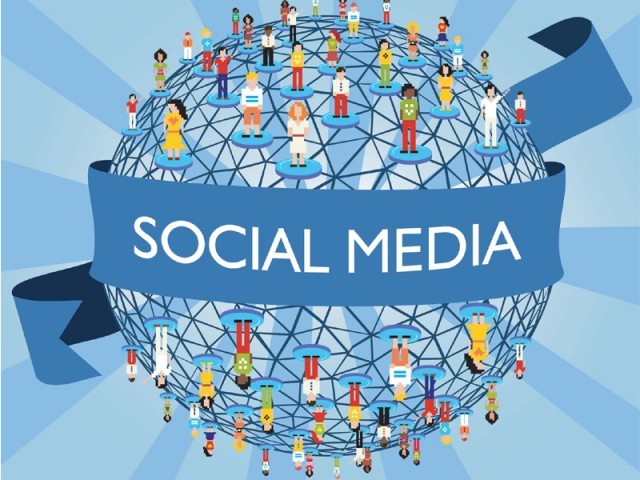 ---
LAHORE: Even though the internet is highly regulated, hate speech and threats, especially against women and religious minorities, remain unchecked.

Social media and other webpages are often blocked and filtered on the grounds that they are hurting religious sentiments of the majority, stated a report called Desecrating Expression—An Account of Freedom of Expression and Religion in Asia.

It was launched as a collaborative effort of Bytes for All Pakistan and Asian Forum for Human Rights Development.

The report said rights of freedom of assembly, associations of human rights defenders and minority groups or sects are also violated. It continued that journalists and media houses are forced to self-censor on issues related religious sentiments due to threats of violence or brutal attacks by terrorist outfits and extremist groups. The report stated that the limited space afforded to the media to tackle the problems of minorities is apparent. It said the perspective of religious minorities was not represented in the mainstream media.




"Through apostasy and conversion are not considered a crime, a belief, inspired by religion, that killing an apostate is the duty of a follower, makes irreligious and atheist people vulnerable to attacks."

The report added that a large number of people are fleeing the state due to attacks on the basis of religion or for expressing their opnion. "Fusion of a national security discourse with protection of religious identity is further shrinking space for dissent. Persons advocating for free space for discussion are termed anti-national. State security and terrorism related laws are also used to shut down dissent."

It continued that Ahmadis are the most discriminated segment of society in Pakistan. The report said they face institutionalised legal and sociopolitical hurdles.

"Rising sectarian violence has resulted in Muslims sects being targeted for exercising their freedom of expression. Shia Muslims are the worst hit by faith-based violence through targeted terrorist attacks and murders."

It said hate speech to incite violence against Shias is a decades-old practice. "People from different religious minorities, primarily Christians, Hindus and Ahmadis as well as followers of different sects of majoritarian Sunni Islam and the Shia sect are targeted through blasphemy laws," the report added.

It said that while a large number of those charged under these laws are Muslims, those accused from minority communities is alarmingly high given their demographic proportions.

"Human right defenders, including judges, lawyers, activists and journalists defending victims of violations are targeted. Fatwas are issued by clerics against those debating religion. These often call for violence and mob justice."

Human Rights Commission of Pakistan Secretary General IA Rehman, Centre for Social Justice Director Peter Jacob, Advocate Asad Jamal and human rights activists Mehboob Khan, Mumtaz Mughal, Justice (retd) Nasira Javed Iqbal also spoke on the occasion.

Published in The Express Tribune, December 23rd, 2016.

 
COMMENTS
Comments are moderated and generally will be posted if they are on-topic and not abusive.
For more information, please see our Comments FAQ