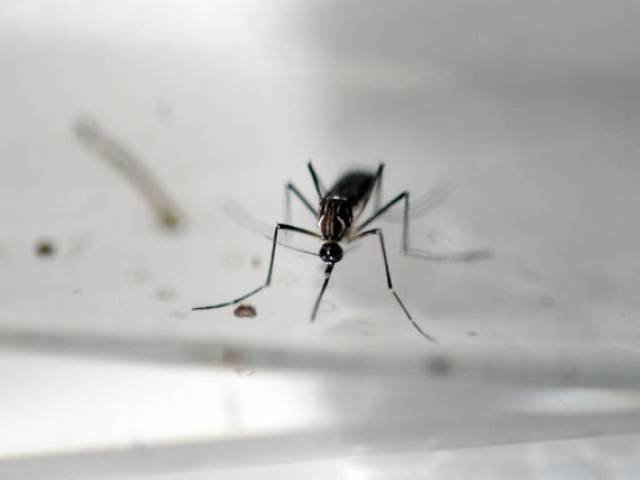 ---
KARACHI: Out of the five cases sent to the National Institute of Health (NIH), Islamabad, for diagnosis, three have tested positive for Chikungunya, it emerged on Thursday.

The samples were taken from Saudabad Hospital in Malir and sent to NIH. These three were the first confirmed cases of patients suffering from Chikungunya - a viral disease transmitted to humans by infected mosquito bites - in Pakistan.

The disease has emerged after some patients suffering from high grade fever and joint pain were taken to Saudabad Hospital in Malir on November 19.

According to the findings of the reports, the blood specimen sent by Saudabad Hospital, Karachi, of Zohaib, 9, Umer, 11, and Ikhlaque, 45, have been declared positive for Chikungunya. The reports pouring in suggested that more than 3,000 people have suffered from this virus, which first spread in Tanzania in 1952, after which it was identified in over 60 countries in Asia, Africa, Europe and America.

Doctors confirm that 86 suspected cases of Chikungunya have surfaced but the number of cases is declining with each passing day. "Lots of people visit hospitals with fever but we have only 86 suspected in Saudabad and alMustafa Welfare Hospital in Malir district," said Karachi health director Dr Waheed Panhwar. "We have now started proper [treatment with] medicines of suspected patients suffering from this disease." Panhwar feared that the disease, which is only confined to Malir for now, can spread to other areas, too.

"Though it is rarely a fatal disease but there is a dire need of precautionary measures," he said. "Negligence can take lives. There is no specific medicine for it. Doctors are [advised to] only prescribe Paracetamol to reduce the fever and pain, which takes a week to recover. There is no commercial vaccine for it. We also suggest patients to drink plenty of water."

According to the World Health Organization (WHO) advisory, the name, Chikungunya, originates from a verb in Kimakonde language, meaning 'to become contorted', which refers to the 'stopped' appearance of those suffering from joint pain.

"Aedes aegypti mosquito is the primary transmission agent of Chikungunya virus," says the WHO advisory, adding that these mosquitoes breed and live around stagnant water and later infect humans with the virus. "Chikungunya does not spread through person-to-person interaction. However, a mosquito that bites an infected person will transmit the virus to an uninfected person when it bites them."

Referring to the advisory, doctors said that apart from high grade fever and joint pain, headache, muscle pain, joint swelling or widespread red rash, nausea and vomiting are also among the symptoms of this disease.

"The virus remains in the human system for five to seven days and mosquitoes feeding on an infected person during this period can also become infected. Recovery from an infection will confer life-long immunity," said Dr Zakir Hussain Qaimkhani, a medical consultant who deals with infectious diseases.

Regarding precautionary measures, doctors advise that people should be extra cautious from dawn to dusk, maintain good hygiene, wear proper clothing and reduce mosquito habitat and breeding places such as stagnant water, sewers and garbage landfills, which is the main source of it. "High risk group for more severe disease includes newborns, older adults and persons with chronic medical conditions," said doctors.

There were reports that some cases with these symptoms have also emerged in Korangi, Orangi and Ibrahim Hyderi, but no officials confirmed them. After the cases with these symptoms, 72 samples have been taken by Dow University of Health Sciences for investigation while Aga Khan University Hospital has also sent multiple samples for verification to a US laboratory.

Health Minister Dr Sikandar Mandhro said that they will soon launch a campaign educating people about the disease. "For the first time, scientifically, this viral disease has surfaced," he said. "In [such] cases, precision [is the] best strategy." He added that every person suffering from fever with joint pain cannot be a case of this disease and patients need to be properly checked for diagnosis and treated accordingly.

Published in The Express Tribune, December 23rd, 2016.