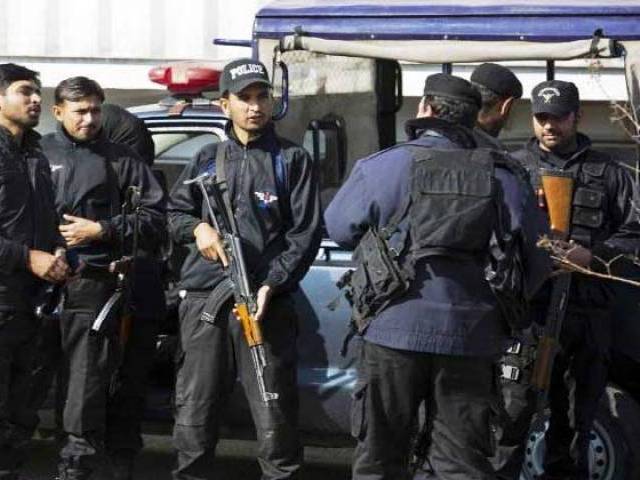 ---
PESHAWAR: Security and police personnel have so far carried out around 25,145 search operations in Khyber-Pakhtunkhwa (K-P) following the adoption of the National Action Plan (NAP) against terrorism.

According to police data available with The Express Tribune, up to 102,282 suspects were detained in these raids, while investigations into the alleged crimes of 738 militants were wrapped up and another 1,146 cases of terrorism traced.

The crackdown against illegal Afghan refugees is still continuing and 34,448 Afghans have been arrested so far. All these Afghan nationals were later deported after being presented before the courts.

An important component of the NAP was crackdown against hate material, and as per police record 252 people were arrested in connection with hate material while 1,484 items carrying hate materials were seized from their possession.

Some 3,457 FIRs were registered against the misuse of loudspeakers and 3,541 people were arrested in this connection. Around 606,502 house checks were also conducted in the province during the two years.

The report said 5,524 people included in the fourth schedule of the Anti-Terrorism Act (ATA) were also being monitored strictly and had been put on the watch-list.

"The main purpose of these continuous operations is to discourage anti-social elements including terrorists and these will continue in the future too," said a police official while talking to The Express Tribune on condition of anonymity. This strategy is successful and bearing fruit, he said.

"The Counter Terrorism Department (CTD) has arrested 738 militants and investigations have been completed against them while another 1,146 blind cases of terrorism have been successfully investigated," he added.

However, the general public often criticises these operations, which, they say, create hurdles for the ordinary people rather than stopping the terrorists.

"Hundreds of policemen encircle an area and start arresting people and when we see those people we often find that no one of them is a terrorist. If your operation is not aimed against terrorists so I don't know what it is for," said a village elder of Peshawar's Daudzai area.

"Innocent people are taken to police stations and then released after the payment of bribe," he added.

Published in The Express Tribune, December 22nd, 2016.
COMMENTS
Comments are moderated and generally will be posted if they are on-topic and not abusive.
For more information, please see our Comments FAQ