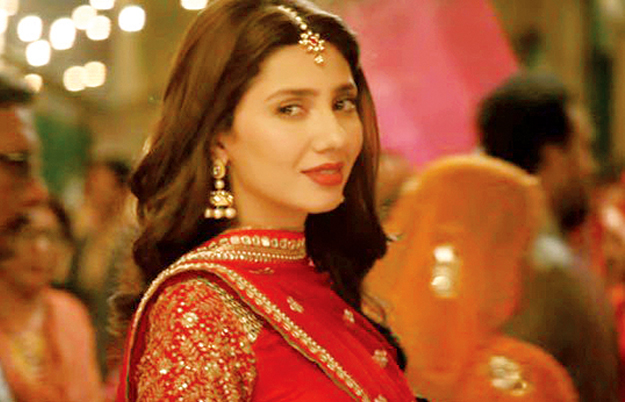 ---
A breakdown of the 100 things that we are most excited for in 2017, and that you should be too!

Disclaimer — this list is not in any specific order




Beauty and the Beast the movie will be releasing in March, and we can't wait!




Rumour has it Élan will be launching its first standalone flagship store in Karachi




The annual Kidney Centre Brunch




A trend we look forward to: the comeback of bootleg jeans




A Spanish restaurant is opening in Karachi by the owners of East End




We hear Sana Safinaz's lawn collection in Spring 2017 will be absolutely fabulous




Sapphire home is launching, and we cannot wait to see what they have in store for us




Shahbaz Taseer's upcoming memoir will be a thrilling account of his time in captivity




Sarar, a Turkish clothing brand is bringing womenswear to Pakistan




Raees, Mahira Khan's much awaited Bollywood flick will finally be releasing on January 25th 2017




Yalghaar starring Humayun Saeed, Bilal Ashraf, Ayesha Omar, Armeena Khan, amongst many more will be releasing sometime in 2017




A little birdie tells us that Mahgul Rashid will be entering the lawn arena




H&M's collaboration with singer The Weeknd will hit stores in March 2017




After launching brands like COS, Weekday, &Other Stories and Monki, H&M will be launching a new sister brand




Travel to Cuba in 2017 and go back in time




We look forward to the launch of Grazia Pakistan




We hear Harpers Bazaar is coming to Pakistan




Batter & Dough is cooking up something special for the coming year! 18




Arth 2 starring Humaima Malick and Yasir Hussain will be released in 2017




After Donald Trump's phone call with PM Nawaz Sharif where he called Pakistan "a fantastic country with fantastic people", the President-elect is said to visit Pakistan




The Pakistan vs India cricket match for the ICC Champions Trophy will be on June 4th 2017




Fawad Khan will personify the celebrated pop singer Alamgir in the Pakistani movie Albela Rahi




Coke Studio season 10 — they will be celebrating 10 years and we can't wait to see what they have in store for us!




HSY will launch his Mentorship Program in 2017 in multiple cities across Pakistan. We're looking forward to seeing the influx of fresh talents that will come from it




E-commerce is finally hitting Pakistan by storm, and we see this trend being even stronger in 2017 with sites like My Fashion Fix, Fabbit, Daraz, Serai and so on




After a brilliant lawn collection in 2017, we are looking forward to seeing Élan Lawn 2017




A little birdie tells us that Soma International will have their very own store in Karachi very soon, where you will be able to go and try on your favourite shoes!




After Batman vs Superman comes Wonder Woman, in theatres worldwide on June 2nd 2017




Season seven of Game of Thrones will be airing, and we suggest you savour this show while you can, as it won't be on much longer. This will be the second last season!




We have a close eye on what's next for Salina Cosmetics, as the organic beauty line churns out a brand new revolutionising product year after year. We wonder, what it will be in 2017?




The makers of FitFibre are due to launch a premium line of hair products by the name of Argold




Fashion Pakistan Council has announced it's dates and we can't be more excited for the next round of all things fashion. Stay tuned from the 22nd to 24th February and 12th to 14th of September




The Bakery in Karachi — a brand new café with delicious desserts and a healthy menu is set to launch soon!




Watch out for Humayun Saeed and Ahmed Ali Butt in Punjabi Nahi Jaungi




We look forward to Hareem Farooq's Parchi




Watch out for Thora Jee Lay, written and directed by Rafay Rashdi




Sadaf Kanwal will make her silver screen debut in Balu Mahi which also stars Ainy Jafferi and Osman Khalid Butt. The film will be screened in February 2017




The next season of Black List will be out in 2017!




We are excited for the Pakistan Super League taking place in 2017




The inclusion of Pakistan in MSCI emerging markets means more economic growth in 2017




Bobbi Brown will be releasing 16 new shades of the iconic 'Art Stick' lip products




Visit Reykjavík, Iceland. An increasing number of tourists are heading to Reykjavík for the city's arts scene, cool nightlife and the slew of natural wonders that lie right on its doorstep




Try a snail facial in 2017 to give your skin a power glow!




Experience speedy transport with the new LGV Sud-Ouest line that is due for completion in mid-2017. It connects Bordeaux with Europe's high-speed train network and cuts travel time from Paris to just two hours




Visit Ohrid, Macedonia. Overlooking the blue waters of its eponymous lake, Ohrid enjoys a position that is best viewed from a boat. From the water you'll see the towns terracotta roofs broken up by centuries-old church spires




Don't miss Urwa Hocane, Bilal Ashraf and Gohar Raheed's Rangreza




Learn more about Mira Sethi's debut collection of short stories




Get ready for the launch of Nintendo Switch, a new gaming console that works on televisions and doubles as a portable system




The launch of IPhone 8. Since it will be the 10th year anniversary of iPhone, Apple is expected to go all out with the features and design, which reportedly includes wireless charging!




Eminem's new album will be launched in 2017 to follow up his certified-platinum effort in the Marshall Mathers LP 2




Star Wars VIII will hit the cinemas in the year 2017




Footwear that cleverly incorporates the name of the designer for example, Christian Dior and YSL, will be trending all over the world




Shiny, light-catching materials and sequins will be used in party dresses in the following year. This has already started in collections by various designers such as Balmain and Kenzo




Did you hear? Jimmy Kimmel is hosting the Academy Awards  in 2017!




It's all about volume and drama as seen by designers such as Ellery, Giambattista Valli, so get ready for cinched in sleeves




Every year the Lux Style Awards manages to raise the bar and we can't wait to see what they have in store for us in 2017




We hear Faraz Manan's upcoming lawn collection will be nothing short of fabulous!




The third volume of the New York Times bestselling A Court Of Thorns and Roses series, is set to launch in May 2017. This is the most anticipated book of the year titled — A Court of Wings and Ruin by Sarah J Mass




As seen on the runway by Christian Dior and Stella McCartney, the year of 2017 is all about slogan tees that express your love for fashion, animal activism or feminism!




SGNL is a bracelet device that allows you to listen to calls through your fingers. It will be launched in 2017




Due to the cult following of the Fifty Shades series, mark your calendars for the release of Fifty Shades Darker on February 10th 2017




Sania Maskatiya's capsule stitched lawn collection sounds super-exciting!




Jalal Salahuddin Bespoke Events is launching in 2017




Kérastase Paris will be launching their first ever scalp clinic in Pakistan




Ali Zafar will be starring in a Pakistani movie for the first time, set to release in 2017




We look forward to The House of Kamiar Rokni going a little crazy with their designs




Have you heard? Nida Azwer is opening a new store in 2017




Have you heard? Generation is opening a store in World Trade Centre mall, Rawalpindi




We hear Khadija Rahman's collection for PFDC SS17 will be ground-breaking




Yoc'a will kick off 2017 with a travelling show, portraying the latest and greatest by Yoc'a, in a never seen before way!




Mariam Maskatiya, will be launching a line of ready-to-wear, semi-formal eastern silhouettes in 2017. With a family tradition of creating remarkable designs, we look forward to seeing what the younger Maskatiya has in store!




The Special Olympics Ball gets bigger and better every year




The annual MALC Fundraiser Tournament in the summer
of 2017 — this is not to be missed




We can't wait to update our accessories collection with Outhouse Jewellery's upcoming collection in 2017




Stay tuned for Meraki's trunk show in Karachi




The Deli in Karachi is launching a brand new menu and we hear it's absolutely delicious




Bhit Khorri beach weekends will be a must-try in 2017




Rahat Fateh Ali Khan concerts are always a delight to experience, and we are excited for his next concert sponsored by Rotary in 2017




We look forward to Café Flo's jazz nights, starting in 2017




The Emporium mall is planning some exciting activities around Valentines Day. Don't forget to check it out!




Sind Club's exclusive, annual Winter Ball is something we look forward to all year long




We are looking forward to more jazz nights at Côte Rôtie




With the Lahore Literary Festival being a huge success year after year, we can't wait to see what is in store in 2017




With two smashing collections this year, we truly can't wait for Ali Xeeshan's innovative collections next year, which cleverly highlight social issues




Sehrish Rehan will be exhibiting in Lahore for the first time ever in 2017!




Daraz.pk is starting imports and exports next year. They will also be getting some international brands on board so stay tuned!




Hamza Bangash will be releasing a movie titled Rang Raaz, a Hindu/Muslim love story. The movie will be styled by Alishay Adnan, who is styling a movie for the first time




Essie's 'Gel Couture' nail polish is coming to Pakistan




Chick-inn, an organic chicken delivery service is set to launch in Karachi!




2017 will see the opening of the second biggest mall in South Asia, Packages Mall, Lahore




Hissam Ali Hyder will be launching his new venture in Lahore, a desi burger joint




The Cheesecake Factory will be stocking their cakes at Aghas supermarket in Karachi




Essie nail bars will be seen throughout Pakistan, in salons such as Joie Salon & Spa




The Exhibit in Lahore will be hosting a series of exhibitions and expo's next year — stay tuned for some exciting events coming your way!




With the success of last year, the Karachi Eat Festival 2017 is something to look forward to




Basant will finally be celebrated in Lahore in February 2017!




'I Am Karachi' music festival by Nida Butt is scheduled for March 2017




Bilal Lashari's Maula Jatt starring Fawad Khan and Hamza Ali Abbasi will release in 2017




Sana Safinaz's twin campaign will be a part of their spring collection. With the success of their previous campaigns, this one is sure to be a hit!




The new season of Nescafé basement will be released!
COMMENTS (1)
Comments are moderated and generally will be posted if they are on-topic and not abusive.
For more information, please see our Comments FAQ