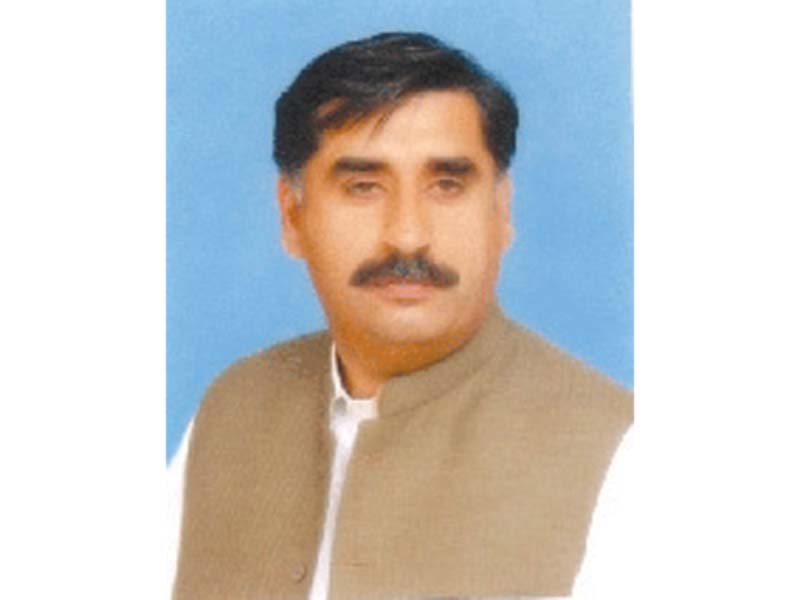 ---
PESHAWAR: Former minister for mines Ziaullah Afridi accused the Khyber-Pakhtunkwa government of using the ehtesab commission to 'torture him'.

The former minister was given a warm welcome by opposition members in the K-P assembly on Tuesday. Afridi has been released on bail after being imprisoned for 15 months over corruption charges by the Khyber-Pakhtunkwa Ehtesab Commission (KPEC).

K-P Ehtesab Commission: 'Changes empowered accountability body'

Afridi called himself a political prisoner and alleged that the K-P chief minister Pervez Khattak used KPEC to keep him in jail for 15 months.

He lashed out at the KPEC, saying that the commission is only disgracing politicians, bureaucrats and professors in the province.

"I also have a grievance with the Khan Sahib [Imran Khan] who says that there is no political prisoner in K-P. I was a political prisoner," he said.




He then turned to the speaker and accused him of not permitting him to speak before the assembly.

"I sent a written request before every session from prison but you threw my applications in the dustbin," he claimed.

Afridi asked the speaker if the charges against him were more serious than those levelled against Sheikh Rasheed, Khalid Langove (member of the Balochistan Assembly) who were allowed to attend assembly sessions.

"I am not against the process of accountability and was a member of the cabinet which approved and legislated KPEC law," he said, adding that he had no idea what was cooking inside when the commission was being made.

He raised objections over the appointments in the KPEC and demanded the annual confidential report (ACR) of Colonel (Retd) Saifullah Jarrar written by the commission's former director general Hamid Khan to be brought before the assembly.

He also asked for the records of appointments in the KPEC to be produced in the assembly to make it clear how the appointments were made.

Afridi told the house that the recruitment procedure of the KPEC's director general and prosecutor general has been kept secret from the provincial assembly's legislative committee which oversees the process of KPEC establishment.

The speaker gave a ruling and directed the secretary to present a detailed report in this regard.

In response, Minister for Public Health Engineering Shah Farman suggested that the house should form a commission if there are any shortcomings. "The members should bring their suggestions and shortcomings in the commission and we would ask the commission to respond over it," he added.

Published in The Express Tribune, December 21st, 2016.
COMMENTS
Comments are moderated and generally will be posted if they are on-topic and not abusive.
For more information, please see our Comments FAQ