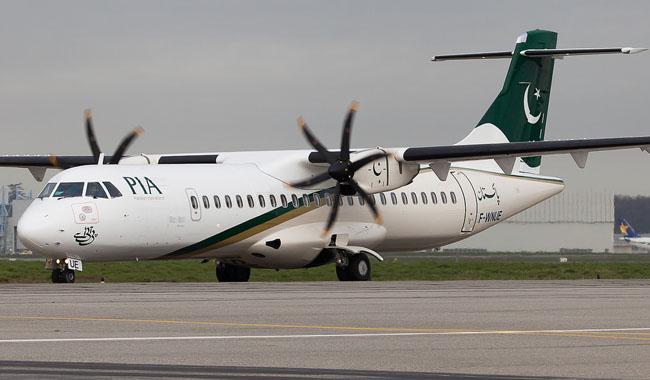 ---
GILGIT: Passengers waiting to fly to and fro  from Gilgit for a week, finally reached their destinations on Sunday after the Pakistan International Airlines (PIA) operated a regular flight  operating  a military cargo plane.

A C-130 aircraft of the Pakistan Air Force (PAF) flew 25 stranded passengers from Islamabad to Gilgit on Sunday. Around 80 passengers were brought to the capital as the plane returned from Gilgit.

"Finally we made it to Islamabad today," said Shayan, a passenger who had been waiting to fly from Gilgit to Islamabad for a week.

"It was a C-130 instead of an ATR," Shayan told The Express Tribune, adding that "It is good that the service has resumed."

Early last week, the Civil Aviation Authority (CAA) had grounded all 10 ATRs of PIA after one of the planes crashed into the hillside in Havelian on December 7, killing all 47 people on board. Due to the planes being grounded, all flights to remote regions, such as Gilgit and Skardu were suspended.




The CAA had mandated that all the remaining ATR planes of PIA undergo 'shakedown' tests before they can be cleared for flying.

Late on Thursday evening, PIA's spokesperson Danyal Gilani wrote on Twitter that one of the ATRs had cleared this test and that flights to Gilgit and Chitral would resume. Up to that point, PIA had been in talks with the PAF to use one of its C-130s.

However, when the ATRs were cleared, passengers gathered at the airport only to be disappointed again.

On Friday morning, some passengers had boarded the ATR in Islamabad only to be offloaded after the plane ran into a technical snag.

On Saturday, the flight was cancelled. Passengers said they had not been given any reason for the cancellation.

However, a PIA official on Sunday said that only one flight of C-130 was scheduled to fly to Gilgit.

Published in The Express Tribune, December 19th, 2016.
COMMENTS
Comments are moderated and generally will be posted if they are on-topic and not abusive.
For more information, please see our Comments FAQ