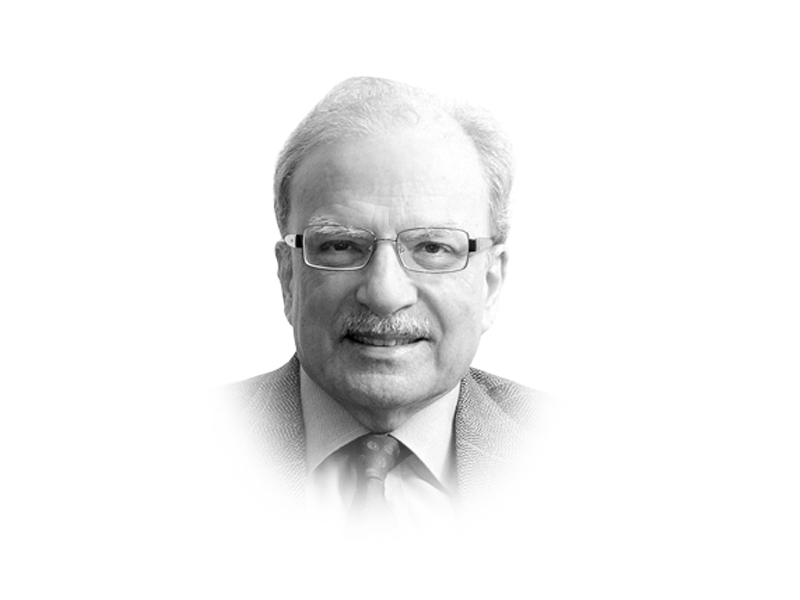 ---
What will be Donald Trump's approach towards the Islamic world once he takes office? The question became easier to answer as he approached the day of his January 20 inauguration. His choice of personnel who would serve in senior positions in his administration could be read as tea-leaves to predict the things that would come once he was fully in charge. His foreign policy team was fully identified a month before he was to take office. Those chosen to lead various areas of public policymaking had well defined views. There are three strands visible to all those who cared to look at where the Trump team will take the United States and the world after its leader became America's 45th president.

First, the president-to-be has a strong preference for a muscular approach to managing America's role in world affairs. In making his selection, he showed a strong bias for men who had served in senior positions in the armed forces. Trump had often said during his campaign that President Obama was a weak president unable to take strong positions in external affairs. The Islamic State, in particular should have been dealt with firmly. The United States, with all its military might, should have obliterated the IS, wiping it off the face of the planet earth. By being weak, the president had opened space for other actors to move on to the Middle East stage.

With military men placed in senior positions in the Department of Defence (Marine General James "Mad Dog" Mattis and Lt General Michael Lynn in the White House), he put foreign policymaking in the hands of those who would not shy away from taking strong positions and using military means to operationalise them. General Lynn, in particular, had been extremely critical of Islam as a religion and as an ideology. The former general wrote in his recent book that a "world war against a messianic movement of evil people," was inevitable. He said more: "I don't believe that all cultures are morally equivalent, and I think the West, and especially America, is far more civilised, and far more ethical and moral."

His second policy bias was shown by the appointments he made to the State Department and to the White House. Rex W Tillerson was chosen to be the country's top diplomat. He had led the oil-giant ExxonMobil where he spent 41 years, many negotiating lucrative deals in Russia. Trump has decided to do a reverse of the Nixon-in-China approach when the then US president decided to partner with Beijing to rein in Moscow. This time around Trump would like Russia to play that role with respect to China. Tillerson with close relations with Vladimir Putin would help with that effort. In 2013, the Russian president himself pinned the Russian Order of Friendship medal on the chest of the designate Secretary of State. Lt. Gen. Lynn also has close ties with Russia. On a recent visit to Moscow he sat next to Putin at an official dinner.

The attempt to develop a close relationship with Russia is part of the developing governing philosophy of the incoming president. Putin has strong racist views and has tried hard to curb his country's Muslim population. He used the kind of lethal force in brining the republic of Chechnya under Moscow's control that has been advocated by people such as Gen Lynn.

The third policy stance is aimed at reversing President Obama's approach to climate change. The current president used all the executive authority at his disposal to constrain the development of the hydrocarbon sector in the US. By bringing in people such as General Tillerson and former Texas Governor Rick Perry into senior positions, Trump has set a course towards increasing reliance on domestically produced oil and gas.

Bringing together these three strands implies a new America, with a new world view and with a new way of dealing with the world on Islam. This approach will be experienced not by the Shiite militias fighting in Syria and Palestine nor by Sunni extremists behind the Islamic State. In fact they may welcome it as it would make them attractive for drawing in more recruits.

Published in The Express Tribune, December 19th, 2016.

Like Opinion & Editorial on Facebook, follow @ETOpEd on Twitter to receive all updates on all our daily pieces.
COMMENTS (1)
Comments are moderated and generally will be posted if they are on-topic and not abusive.
For more information, please see our Comments FAQ