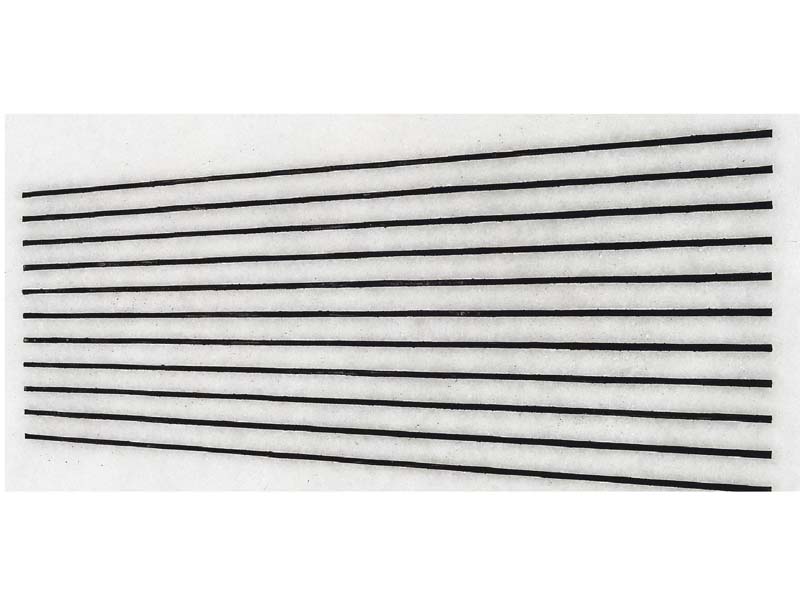 ---
KARACHI: Muhammad Ali Talpur's work primarily talks in a tone dominated by black and white, even though he makes use of three mediums - acrylic on canvas, enamel and cement on marble and ink on paper. His recent exhibition, titled 'Till the Last Look', is on display at Canvas Gallery.




Talpur has been teaching at the National College of Arts since 2000 but only recently delved into the art form of calligraphy without using Urdu, Persian or Arabic script. "For me it started out as a geometrical design, this was the primary practice which started in 2010 and went on to become a visual treat," said the artist.

With a desire to make his work, global, he said, "To make it a universal drawing, it followed the course of black and white fundamentals to the core". In hindsight, the work creates an optical illusion, he added. "There is repetition too that you see," said Talpur.

The artist said that for an Eastern soul, 'yoga and Zikr mean the world'. "Hence, I too believe that form comes before the actual content," he explained.

Currently there are 10 pieces on display at Canvas Gallery, all drawn in black and white and depicting an optical illusion. Talpur terms his work a 'visual treat for the eyes'. In the form of squares or lines, he has given into a wide array of imaginative thoughts.




Canvas Gallery owner Sameera Raja spoke about Talpur's work that is currently on display and said, "He is certainly one of my favorite artists".

"He is a pure artist. These lines you see in his drawings serve on that same [pure] note, more importantly the effect of this goes strongly on to an optimal level," she explained.

Talpur's works will be on display till December 22 at Canvas Gallery.

Published in The Express Tribune, December 19th, 2016.
COMMENTS
Comments are moderated and generally will be posted if they are on-topic and not abusive.
For more information, please see our Comments FAQ