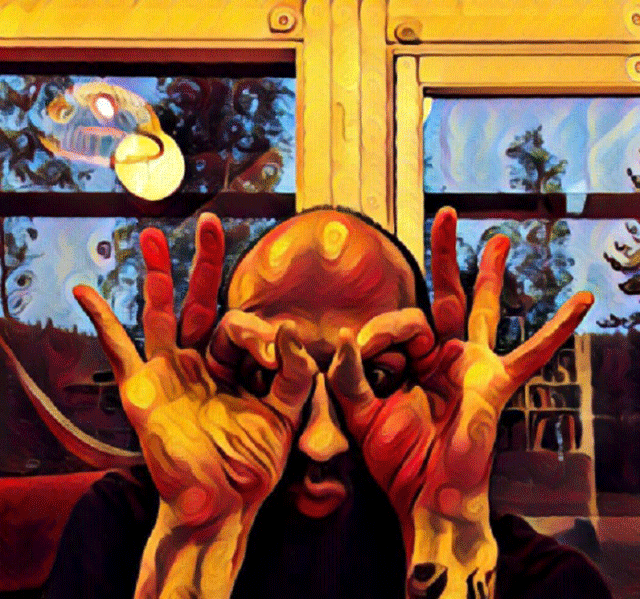 ---
2016 proved to be one hell of a year for most people and the story is no different for the tech world.

From exploding phones to catching Pokémon characters, it's been quite an eventful year in the tech arena. Here is a list of the top 10 tech stories that dominated headlines over the year.

1. Pokémon GO




Niantic's Pokémon GO most certainly rocked the Tech world with its release. It crossed over 5.6 million downloads in its first week, recording the most first-week downloads in App Store history.

This game made it to the headlines with accidents, stabbings, killings, trespassing and a lot of Pokémon catching. The overwhelming response of the public to the game broke the internet and active users appear to have cooled down only recently.

Niantic has officially launched PokémonGo this month in Pakistan.

Pokémon GO officially launches in Pakistan

2. The Art world of Prisma




The revolution brought about by Prisma, a mind-blowing photo application, that can turn your mundane photos into beautiful pieces of art, was certainly a big turning point for the Tech world.




This new app doesn't simply apply colour shades to images but redefines art filtering altogether.

Prisma works by using a combination of neural networks and artificial intelligence to take art forms from famous artists and combine them with the user's picture to create a stunning new image that looks as if it were a painting by Picasso.

3. Apple's iPhone 7  ditches the iconic headphone jack




Next, is the outcry behind Apple's decision to ditch the standard 3.5 mm headphone jack from its latest devices in favour of a lightning jack.

The iPhone 7 did launch but the device was overshadowed by the historic ditching of the headphone jack.

Apple's 'courageous' headphone change is actually anything but

Although Apple will include an adaptor to allow consumers to use existing headphones with the iPhone, the headphone jack removal signals the tech giant's push towards a wireless future with new AirPods and upgraded Beats headphones.

4. Samsung's exploding Note 7 devices 




2016 proved to be a dismal year for Samsung with its Note 7 devices exploding left, right and center.




Samsung found itself embroiled in a major controversy which ultimately resulted in a global recall of 2.5 million Note 7s in 10 markets including the United States.

5. WhatsApp video calling




One of the world's most popular means of communication, Facebook's WhatsApp made headlines for positive reasons. It launched its fully encrypted video calling to its messaging app.

The update for the feature is available for both Android and iOS devices but limited to phones that feature Android 4.1 or a higher OS.

6. Uber launches in Karachi




Ride-sharing giant Uber finally launched in Karachi, challenging Careem's paramountcy over Pakistan's preeminent metropolis.

We're celebrating the arrival of Uber in Karachi with free rides all weekend! #KarachiChalohttps://t.co/BFzqmndVUg

— Uber Pakistan (@Uber_PKR) August 25, 2016

Although marred with driver complaints and severe delays, Uber could use its enviable international reputation to revamp services.

7. Snapchat launches Spectacles




Snapchat dived into the hardware market with the launch of Spectacles -- sunglasses that feature a built-in camera capable of recording 10-second video snippets.




Spectacles record a circular video, which, the company claims, is more natural in comparison to the typical rectangular format employed by other devices.


Snapchat, Skype putting users' privacy at risk, says human rights watchdog 8. Hyperloop


The new revolution in transportation, Hyperloop, comes in the form of passenger pods that travel inside airless tubes capable of reaching supersonic speeds. Hyperloop plans to connect cities through a network of tubes that will make it possible to travel a distance of 380 miles in 35 minutes.


Developers insist their dream of passengers seated in pods shooting through a tube above the ground will become a reality by 2020.
9. Yahoo email hack


The dismal year Yahoo had certainly finds its place in the top news that rocked the Tech world. The struggling internet pioneer Yahoo was hit with two hacking scandals that surfaced in quick succession.

Yahoo reveals new hack, this time a billion-plus users

According to Yahoo, personal data of over a billion users was stolen in a hack dating back to 2013 — twice as big as another breach disclosed just three months ago that left 500 million users affected.

10. Facebook's Fake posts




When it comes to hacking and spam, we can't forget Facebooks fake posts which allegedly may have impacted the US presidential election. A few weeks ago, Mark Zuckerberg said it was a "crazy idea" that fake or misleading news on Facebook helped swing the election in favour of Republican Donald Trump but the allegations persisted.

Facebook has taken measures to curtail fake news from appearing on News Feeds but it appears the damage is done.
COMMENTS
Comments are moderated and generally will be posted if they are on-topic and not abusive.
For more information, please see our Comments FAQ