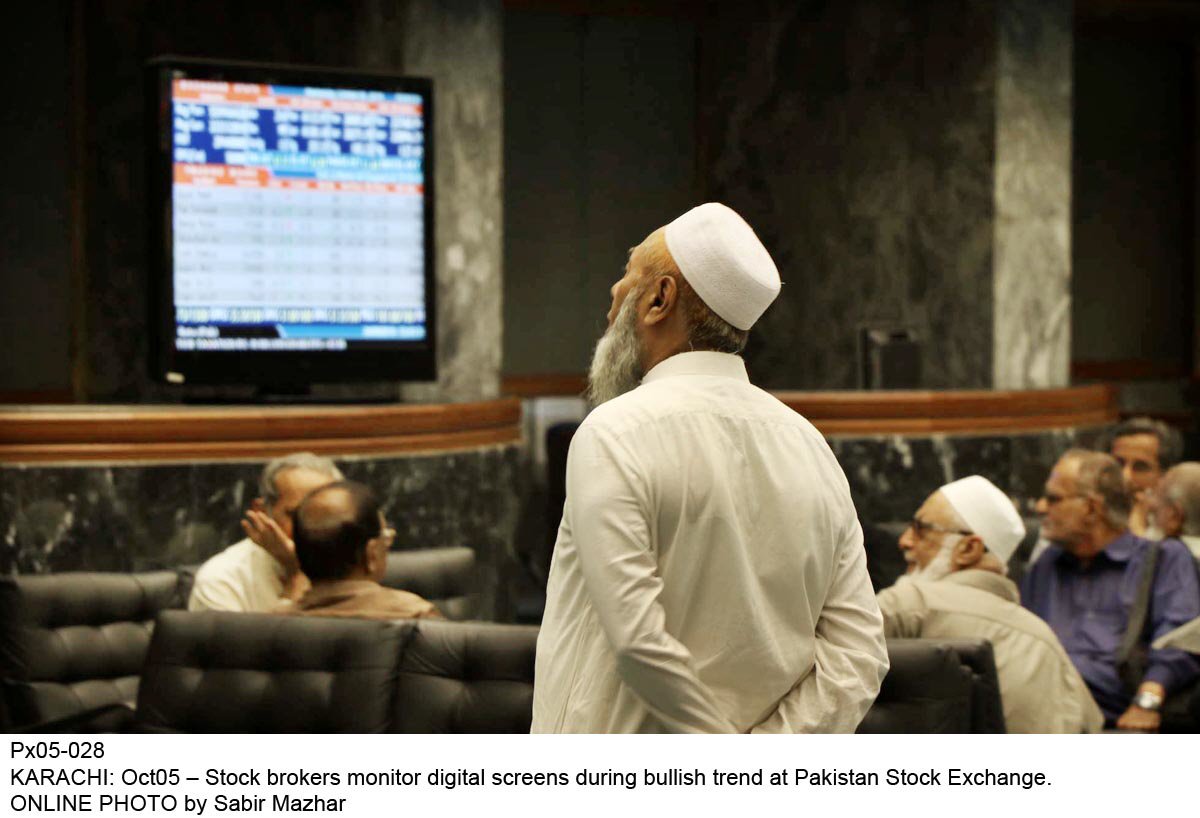 ---
KARACHI: Asia's best-performing market, the Pakistan Stock Exchange (PSX), is expected to see seven to eight new company listings in 2017 through the issuance of shares to general public in initial public offerings.

"The companies that will make the initial public offering (IPO) will be from sectors like packaging, transportation, real estate investment trust, insurance and auto vendors," said Shahid Ali Habib, Chief Executive Officer of Arif Habib Limited.

Pakistan 'prioritising Chinese consortium' in PSX stake sale

"At least four of the expected IPOs are in our hands; these are expected to be launched by June 2017; we cannot disclose their names according to regulations," he said.

In addition to this, the government is also in the process of getting State Life Insurance Corporation (SLIC) listed on the stock exchange.

The making and breaking of records at the PSX suggested that more companies would come to the exchange to raise interest-free funds in IPOs in a bid to develop new projects or expand their ongoing businesses, he said.

In the current calendar year, three new companies were listed on the PSX. Two of them were Hi-Tech Lubricants and Loads Limited. In the year to date, the market's benchmark KSE 100-share Index has advanced by over 40% to 46,584.53 points.

Market outlook

Habib anticipated that a lot of positive happenings in the economy would support the benchmark index advance to 55,500 points by the end of December 2017. "Pakistan's equity market will potentially generate a yield in the range of 17% to 21% in 2017," he said.

The bourse will continue to record strong returns in CY17, an assessment supported by the brokerage house Arif Habib's price-to-earnings ratio (PER) re-rating hypothesis.

"Currently, the market is trading at a CY17F PER of 9.1x (multiples), a discount of 22% and 34% to the MSCI Emerging Market and Asia-Pacific region, respectively," he said and expected the equity market to go up to 9.7x in 2017.

All you need to know about the PSX divestment

Factors supporting the upward trend include reclassification of Pakistan into the MSCI Emerging Market from the MSCI Frontier Market, double-digit earnings growth for listed companies (16.5%), attractive valuations, a strategic foreign investor acquiring a big stake in PSX and flush of liquidity from divestment to brokers (in the range of $90-100 million), continuing economic growth (5.1% in FY17), Chinese investment in Pakistan's energy and infrastructure worth $55 billion by FY17-18 and political maturity.

According to Habib, brokers are expected to re-invest the $90-100 million in equities, which will provide additional support to the market.

He said the low interest rate scenario had created huge liquidity in the system and a big part of it was expected to land in the share market.

Local investors have so far invested $450 million in the market. The trend is expected to continue in 2017.

Foreigners to invest $300-400m

Habib said foreign investors had so far sold stocks worth $230 million at the PSX in 2016, as fund managers in the MSCI Frontier Market were pulling out ahead of Pakistan's upgrading to the MSCI Emerging Market in May 2017. They are expected to return after Pakistan's reclassification.

He anticipated that foreigners would invest in the range of $300-400 million in 2017 against selling in 2016. At present, foreigners are holding shares worth $6.5-7 billion at the PSX.

Four strategic investors file bids for PSX stake

Arif Habib Limited Head of Research Shahbaz Ashraf pointed out that the sectors that should remain in focus would be oil and gas exploration and production, banks, cement and automobile.

He said rising world crude oil prices, expected increase in interest rate, strong demand for cement for local and foreign projects, launch of new car models and growing disposable income would support the sector-specific investments next year.

Published in The Express Tribune, December 17th, 2016.

Like Business on Facebook, follow @TribuneBiz on Twitter to stay informed and join in the conversation.
COMMENTS (1)
Comments are moderated and generally will be posted if they are on-topic and not abusive.
For more information, please see our Comments FAQ