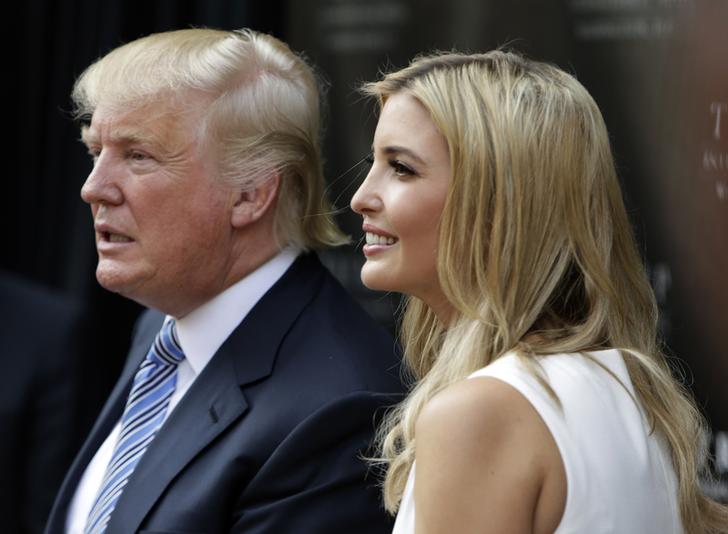 ---
NEW YORK: A month before Donald Trump becomes president, chattering classes in New York and Washington are abuzz with signs that his elegant daughter Ivanka will play an active role in his White House.

Ivanka, currently vice president in the family business, and her real estate developer and publisher husband have been a constant presence by the president-elect's side since his November 8 election victory.

Cabinet choices: Trump likely to tap Exxon CEO as secretary of state

CNN reports that the 35-year-old mother of three is poised to play an active role as an adviser, assume some duties normally assigned to the first lady and get office space in the East Wing of the White House.

Ivanka and husband Jared Kushner, who has been credited with being the brains behind the scenes that helped get his father-in-law elected, have been reportedly house hunting in Washington for days.

While Trump's third wife, Melania, is still expected to play a role, she is planning to live in New York with the couple's young son at least until the end of the school year in 2017.

"We would benefit tremendously by having them inside the administration if in fact that can happen," top Trump aide Kellyanne Conway told reporters on Thursday.

Trump questions 'one China policy' without Beijing concessions

Ivanka was a key surrogate among women voters and since the election has been seen attending her father's meeting with Japanese Prime Minister Shinzo Abe and his Wednesday meeting with tech industry leaders.

She also set up talks between her father and environmental campaigner Al Gore, a former Democratic vice president. The Democrats' House minority leader Nancy Pelosi said Trump put Ivanka on the telephone when they started talking about childcare.

Trump announced this week that he would hand over the reins of his company to his two adult sons, Donald Jr. and Eric, raising questions about Ivanka's role.

Ivanka's brothers admit that Ivanka is their father's favorite child. She runs her own company and has moved to separate her business and personal social media accounts to limit accusations about conflicts of interest.

Trump to announce top diplomat pick Tuesday

A federal nepotism law, passed after then-president John F. Kennedy appointed his brother attorney general, prohibits any president from hiring a relative.

But Conway said there might be more leeway when it comes to the White House, rather than the cabinet.

"The president does have discretion to choose a staff of his liking. And so, if that is true, and that legal advice holds, that will open up a realm of responsibilities," she told MSNBC television.