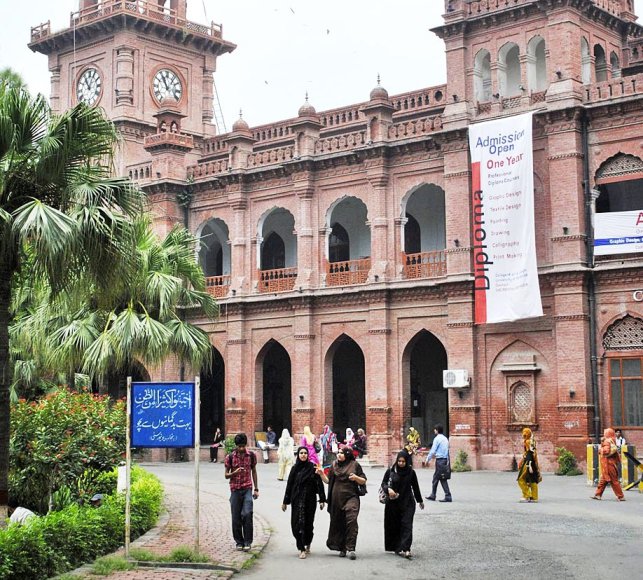 ---
LAHORE: Ideas and philosophies for the betterment of society are abundant but the real issue is their implementation, said Siddiq al Farooq on Thursday.

He was speaking at the 9th international seminar on 'Ambedkar's Philosophy: Path to Social Justice in South Asia' organised by the Punjab University Centre for South Asian Studies and Sir Ganga Ram Heritage Foundation in connection with Dr Ambedkar Day that was marked on Thursday.

Bhimrao Ramji Ambedkar, popularly known as Babasaheb, was an Indian jurist, economist, politician and social reformer who inspired the Dalit Buddhist Movement and campaigned against social discrimination of the Dalit Hindu community.

Farooq said it was unjust to divide humans on the basis of caste, race or region. "The Holy Prophet (PBUH) practically removed all such divisions based on colour, caste, etcetera," he said. "Faith and country are personal issues but humanity is a common ground for everyone and people must be served under this philosophy."

The Evacuee Trust Property Board chairman said one of the most important problems being faced by South Asian countries was a lack of justice otherwise the people were extremely talented.

"The real problem is that South Asian countries have problems with each other," he said. "Politicians should show statesmanship to serve their nations and give priority to the cause of humanity."

Farooq called for deeper relations among philosophers, implementers and politicians. He added the promotion of education and strengthening of democracy would resolve the problems of the people.

At the seminar, PU Vice-Chancellor Prof Dr Mujahid Kamran, analyst Prof Dr Mujahid Ali Mansoori, Indian writer Dr Anand Teltumbde, social activist Manjula Pradeep Hotilal, University of IGNOU, Delhi's Dr Parmod Kumar, Sir Ganga Ram Foundation Director Shaheen Hassan, PU faculty members and a large number of students were also present.

Dr Kamran said the peoples of South Asia were all facing similar problems. "The lack of education, economic disparity and lack of justice are being faced by the people of the region," he said. "We are all like on Noah's Ark and if anything happens, we all will go down together."

Recalling the services of Dr Ambedkar, Dr Mansoori said the activist was an agent of change and the founder of modern, secular India.

He added the constitutional guarantees of human rights remained bookish in South Asia and people must make efforts for their rights.

Activist Manjula said that according to Dr Ambedkar, freedom of mind was the real freedom and that freedom was proof of one's existence.

She said there were more than 200 million Dalits and 6,000 larger castes in India with the Indian Dalits alone facing 98 forms of discriminations. She said Indian women were going through bonded labour, torture, gang rapes, forced marriages and discriminatory attitude.

Dr Parmod said the concentration of wealth was a big challenge and education was the only way that could bring change in South Asia. He said that there was no need of Hitler today as politicians were enough to play this role.

Dr Anand said that Dr Ambedkar believed in liberty, equality and fraternity and did not want change through bloodshed. "He gave the idea of state socialism and wanted social justice in society," he said.

Published in The Express Tribune, December 16th, 2016.