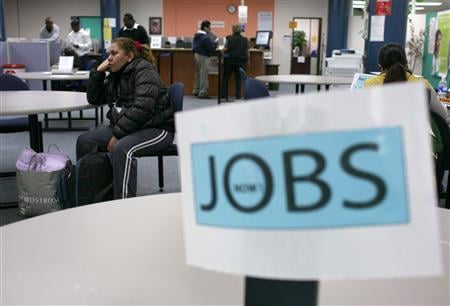 ---
Throughout my career I have been involved in recruiting for positions in the different organisations I have worked for. It is usually a fascinating exercise, getting an opportunity to meet candidates from the width and breadth of this country and seeing first-hand the extraordinary talent this country produces.

Facebook COO gives best career advice in two sentences

But often there are intermissions of depression; candidates rule themselves out by making the silliest yet the most avoidable mistakes, and these tend to be candidates from disadvantaged backgrounds who don't have the benefit of getting guidance from someone in the field since they probably don't know many.

I thought I would pen a few words of advice for those who constantly don't make the cut and cannot comprehend why.

The six second rule

When I was doing my MBA, I came across a statistic that showed the average recruiter spent an average of six seconds looking at a resume. I didn't believe it, and I thought it was so unfair. During the course of my working life, I have seen it happen (sometimes less than six seconds) and have confirmed it from many hiring managers. The volume of applications is immense; sometimes a thousand for a vacancy, and that too while one is recruiting for multiple other positions. In six seconds, you have just enough time to scan to see if an applicant makes the cut for most major requirements to a long list that will then have the chosen applicant's resumes vetted in more detail and with more time.

Creating jobs: 'No society can be built without youth participation'

Going on from six seconds

No matter how long your resume is, make sure the essential information is there on the first page (education, experience snapshots). If there is a glaring spelling mistake, your resume is out (shows you didn't really want the job if you didn't run a spell check on it). Yes that's harsh but remember organisations are looking for reasons to reduce the pool of candidates, so they can meaningfully go through resumes.

Forget standardisation

Making a resume takes a lot of time, so this advice is not going to make things any easier. Don't make a resume and just send it out to organisations; every job demands a tailored resume. Again, if you have written: "Want to work for an organisation that makes use of my skills", it's going to get chucked out. Organisations want to know why you want to work with them, not why you want to work. After a certain period of work experience, you will find that a two page resume doesn't capture everything you have done, which is why tailoring resumes to jobs applied for is helpful. You can bring out relevant portions of what you have done which you would otherwise exclude.

'48.7% youth in Karachi want to leave the country'

No experience

When ill prepared for an exam, an A4 paper is hell, how are you going to fill it out? It's the same for fresh out of university. This is why your parents were right to tell you to join societies and clubs – they give a recruiter an understanding of you even if you have no actual work experience to offer. But, I have noticed some fresh graduates proffering these as actually work experience, e.g. Vice President AIESEC – that just makes you look disingenuous. Make sure the university experience is presented as just that and do not try to pass it off as more than it is.

Cover letters and email addresses

Don't send an empty email with an attachment. Yes, I have seen it done. The cover letter (in most cases, usually email) is a quick opportunity to show your interest and a quick missive to illustrate who you are. The most depressing cover letters read something like this: "U posted job, here iz cv" – I have never been able to figure out why that shorthand is used. Of course, could be because they are sending via mobile where mistakes tend to pile up but a disclaimer helps in that case; this is a stylistic choice. Second, we aren't all lucky enough to get an email that spells out our name, but [email protected] needs to be retired now that you are in the workforce; if you want to keep it then simply make another email address for work.

Desperation isn't a qualification

This is harsh, but your personal circumstances won't qualify you for a job. No matter how genuine the problem, pleading rarely will result in an opportunity. A better way is to insert explanation where you can, for example, explaining gaps in your resume when you didn't have work.

Youth of K-P to be trained in hydropower management

Too many details

Times have changed; employers don't want to know whether you are single, what your date of birth is, your home address and CNIC number in the first instance. Giving that detail, unless asked for in the job posting, just shows that you are behind the times or haven't looked into contemporary practices. Also the thing with Spell and Grammar Checks is that they are free now. Ignore these at your peril.

Relax

Fill your experience by working for free – the first years are supposed to be hard anyway. I remember a young man who wasn't advantaged in life but he had interned at a bakery. While that may not sound interesting, it showed he was willing to do anything. During his time there he learnt, at a very practical level, about the supply chain. Bakery is retail; he had that grasped pretty well (at least for low cost items), he understood spoilage at a very practical level, standard operating procedures (cleanliness protocols for example in food preparation). He stood out compared to the other candidates who had done standard banking internships where they had connections but weren't allowed to do anything practical or substantial.