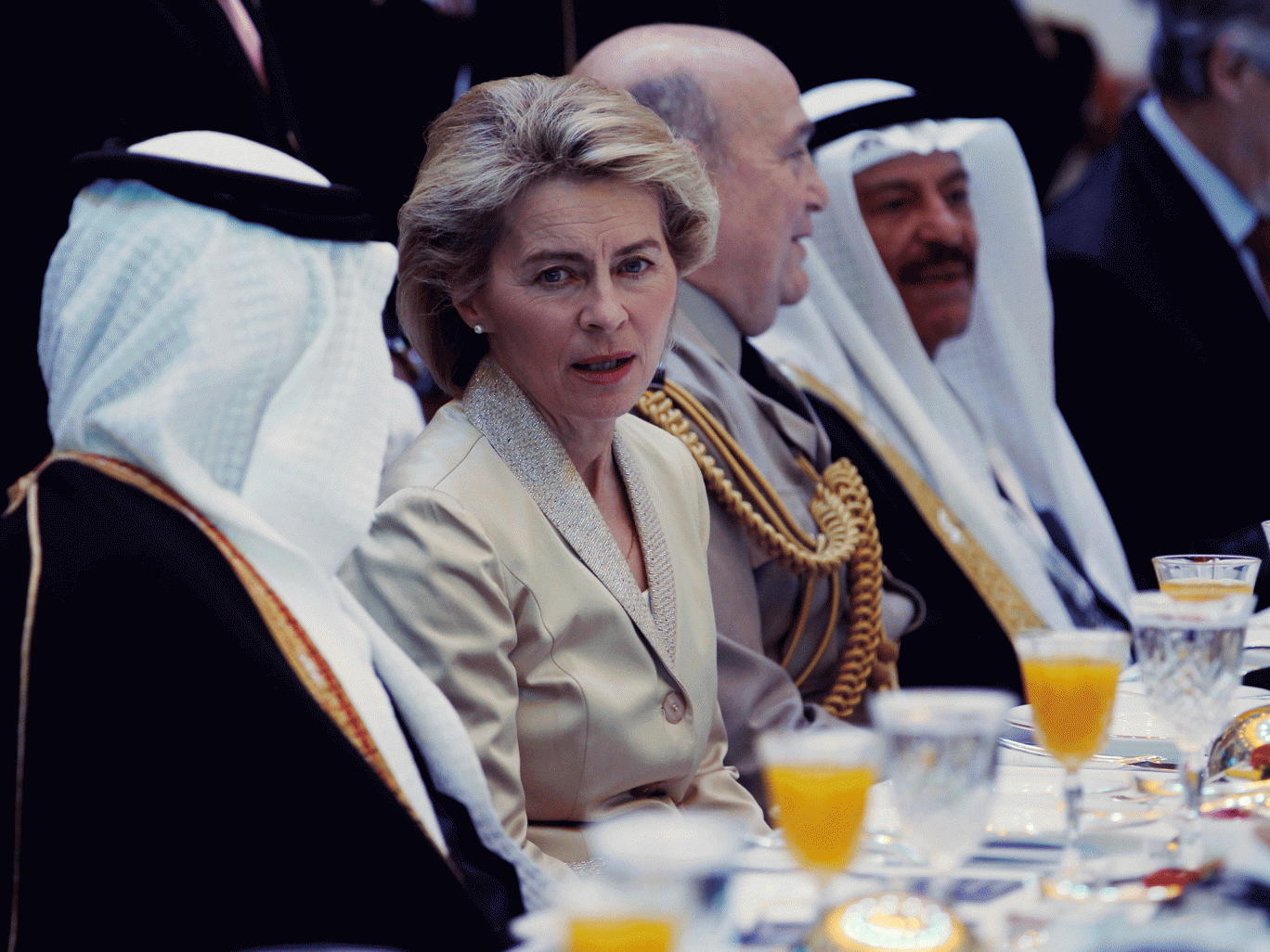 ---
German Defence Minister Ursula von der Leyen refused to wear traditional Muslim attire over an official visit to Saudi Arabia last Wednesday.

UK police force considers allowing burqa-clad policewomen

"Of course, I respect the customs and customs of a country. I strive to comply with such rules. But for me there are limits to the way I adapt to the country," German newspaper Bild quoted her as having said. "I do not put on a headscarf and I wear trousers," the minister said.

Explaining her decision, she stressed that "Being able to choose your own clothes is a right for both men and women alike." For this reason, she said, "It annoys me, when women travelling with women are pressured into wearing the abaya."

Egyptian MP backs burqa ban, terms garment 'un-Islamic'

Leyen's diplomatic engagement with Saudi Arabia's Deputy Crown Prince Mohammad bin Salman al Saud was held to discuss the training of Saudi officers in the European Union. The Christian Democratic Union politician and her team were offered abayas by the German embassy in Riyadh when they arrived last Wednesday.

Iraqi pharmacist Hussam al-Mosawi tweeted that Leyen's decision was "an insult to Saudi Arabia."

German interior minister calls for partial burqa ban


وزيرة الدفاع الالمانية : عدم ارتداء الحجاب بالسعودية كان " متعمداً" .!
إهانة للسعودية

https://t.co/0RIdC298Xm # عبر @huffpostarabi

— hussam al-mosawi (@hussamalmosawi) December 12, 2016


However, her decision has caused very little controversy as it was not without precedent. United States First Lady Michelle Obama, German Chancellor Angela Merkel, former US Secretary of States Hillary Clinton, Condoleezza Rice and former US first lady Laura Bush have all done the same.

This article originally appeared on Independent.


COMMENTS (11)
Comments are moderated and generally will be posted if they are on-topic and not abusive.
For more information, please see our Comments FAQ