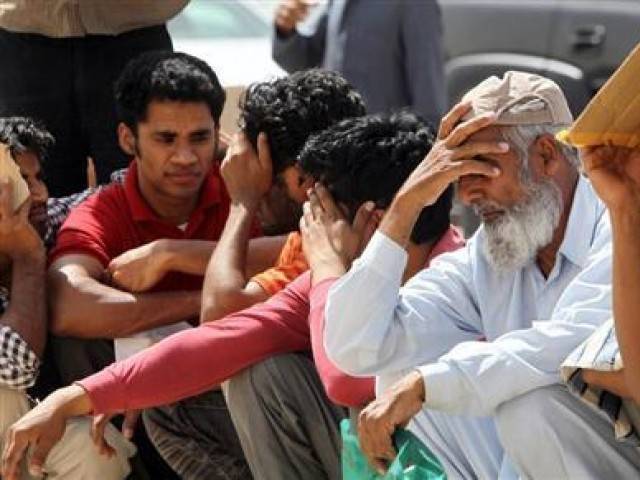 ---
JHELUM: A daily wage earner in Jhelum was so heartbroken about learning that he may soon lose his job, that he hit the bed ill and never got up.

According to Town Municipal Authority (TMA) sources, physically challenged Suleman had been working as a pump operator on daily wages in the town for several years.

Life is cheap: Labourer stabs fellow to death over Rs600

Suleman's family said that a few days ago, a senior TMA official had called the daily-wage worker to his office and told him that he would likely be fired under a new Punjab government directive to relieve all daily-wage workers.

A resident of Bagh Mohalla, Suleman took the news hard. Upset that he would be jobless soon, he returned home later that day and fell ill on the bed.

Unpaid dues: Regular teachers join daily wagers in strike

"Suleman was so upset that he just collapsed out of fear of losing his source of income," a neighbour said, suspecting that the daily-wage worker had suffered a stroke.

Published in The Express Tribune, December 15th, 2016.