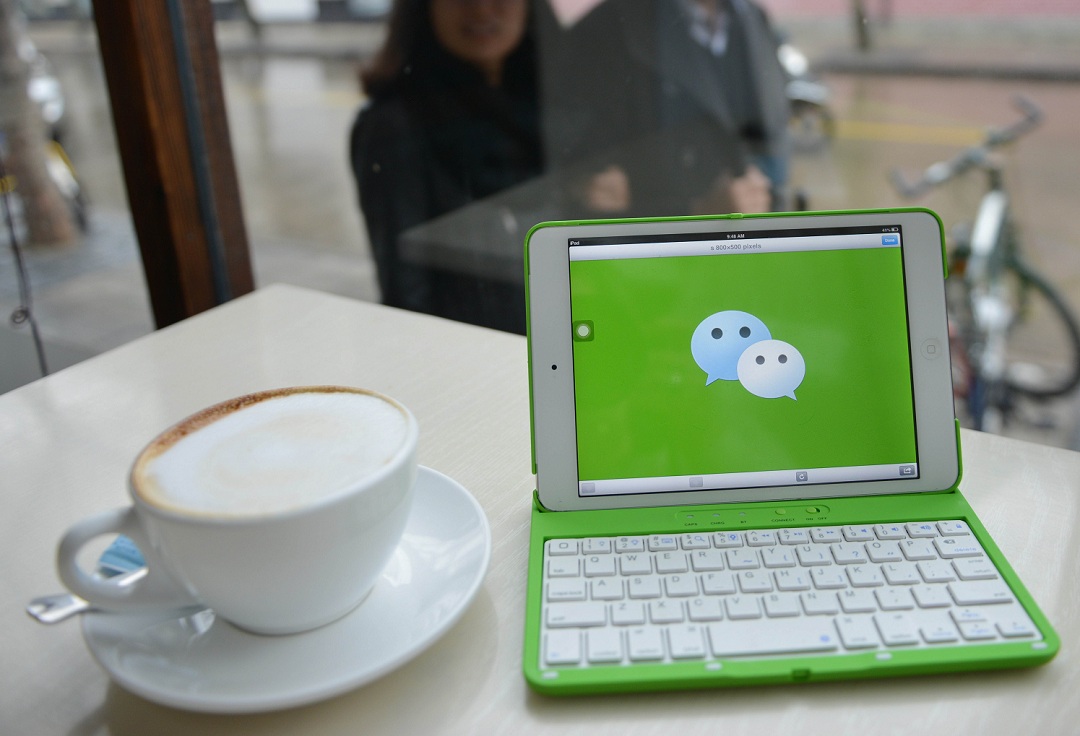 ---
Cai Yuedong is an artist. Now, he's also a millionaire, having sold a majority share of Uncle Tongdao, the company he built by posting astrology cartoons on WeChat. After the US$31 million sale to media and entertainment company Meisheng Culture, Uncle Tongdao is now valued at US$43 million.

Yuedong's exceptional rise from freelance illustrator to successful entrepreneur is partly explained by China's fascination with star signs, as well Yuedong's sarcastic sense of humor. Uncle Tongdao comics, which are posted daily, often play on the stereotypes associated with different astrological signs: fussy Virgos, emotional Cancers. These stereotypes have served Yuedong well – his menagerie of zodiac characters is now valuable IP.

'WeChat drone' ready for takeoff

But Uncle Tongdao's extraordinary success also speaks to a larger trend of monetization through WeChat, one of China's most popular apps. With over 800 million users, it's no surprise that the app is an attractive platform for entrepreneurs and companies. However, its monetization potential goes beyond audience size.




"What makes WeChat special is the social plus content plus payments mix," Matthew Brennan, co-founder of WeChat consulting and research firm China Channel, tells Tech in Asia over WeChat. "No platform in the world can match it."

In particular, the app's wide range of functionality – mobile payments, advertising, ecommerce, and more – means that content, like Uncle Tongdao's astrological cartoons, can easily funnel into various revenue channels, such as merchandise, emojis, offline events, and even brick-and-mortar shops, like Uncle Tongdao's cafe. In 2015, Uncle Tongdao generated US$4.4 million in revenue from advertising alone.

WeChat official accounts can also open their own shops on the platform. According to WeChat-focused marketing agency WalktheChat, Yuedong's official account will have more than 3,000 SKUs of branded merchandise by the end of 2016, with products in kitchenware, cosmetics, office supplies, toys, and food.

Uncle Tongdao's shops aren't limited to its own products either – some of its shops sell cosmetics from Korea and health supplements from Australia.

WeChat reaches 800m active users, but it's close to the bamboo ceiling

WeChat is also extremely sticky, constituting around 35 percent of all time spent on mobile phones in China this year, says Matthew, referencing data from Hillhouse Capital, Trustdata, and QuestMobile. "[The] average WeChat user reads seven articles per day on the platform so there's [an] incredible amount of content being consumed on WeChat," he adds.

"People are much more engaged in this kind of channel," says Thibaud Andre, a consultant at Daxue Consulting, which works with international companies trying to enter the Chinese market.

There's a kind of trust relationship between users, he says. Even though WeChat is a more closed network, it can be a more intimate environment than platforms like Weibo, China's Twitter equivalent. For example, while it's easier to display ads to a wider group of consumers on Weibo, fewer people might actually engage beyond following your account, explains Thibaud.




Other popular accounts, such as Luoji Siwei or "logical thinking", have also capitalized on WeChat's follower-to-consumer pipeline. By following Luoji Siwei, you can receive a daily 60-second audio from the host, Luo Zhenyu, in which he shares different perspectives on everyday issues like parenting. But you can also browse and buy books and classes through Luoji Siwei's account.

More than content

Unlike social networking and media apps like Facebook and Twitter, WeChat doesn't just revolve around different types of content. Companies can also build sophisticated services into their WeChat official accounts, often at lower costs than developing a mobile app.

WeChat has different censorship systems for Chinese, overseas users

"If you're a startup, it just makes the most sense to start on WeChat as the minimal viable product because when you're a startup, you don't have a lot of cash to try things out, do lots," Drew Kirchoff, co-founder of education startup Yoli, told Tech in Asia in November. Yoli matches English teachers and students through its WeChat account, where lessons take place and payments are processed.

Opportunities to monetize on WeChat will only increase as the app develops more tools for official accounts, such as WeChat "mini programs." Paywalled content is also expected to launch on WeChat "soon," according to both China Channel and Walk the Chat.

That would mean official accounts could earn as much as US$29 per post, in addition to the tip jar function, which launched in 2015.

This article originally appeared on Tech in Asia.
COMMENTS
Comments are moderated and generally will be posted if they are on-topic and not abusive.
For more information, please see our Comments FAQ