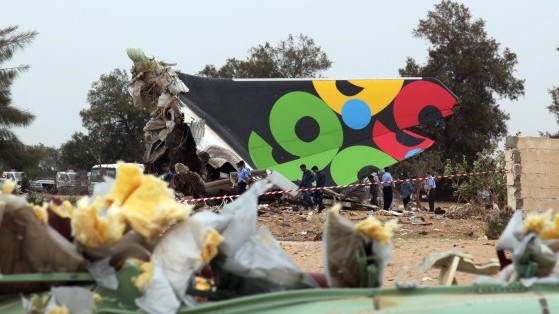 ---
TRIPOLI: A Libyan Airbus crashed when trying to land at Tripoli airport early on Wednesday, killing 103 passengers and crew aboard, but a Dutch child survived, Libyan officials said.

Libya's Afriqiyah airline said it operated the plane, which was flying from Johannesburg in South Africa to Tripoli. Planemaker Airbus said the jet was an A330-200 and the firm would help authorities with their investigation.

"All of the passengers and crew died except for one child," a Libyan security source told Reuters at Tripoli airport. "There were 93 passengers and 11 crew on board."

Libya's Transport Minister Mohamed Zidan said the 10-year-old child, who holds a Dutch passport, was in the hospital.

The child did not have life-threatening injuries, the minister told a news conference near the crash site.

The casualties included 22 Libyans, including passengers and crew, and the rest were of various nationalities, a Libyan official at the airport said.

In a statement posted on its website, Afriqiyah Airways said its flight 8U771 had an accident during landing at Tripoli International airport. An airport official said the plane crashed at 6.10 a.m. local time (5:10 a.m. British time).

Airbus issued a statement confirming it had manufactured the plane involved in the crash. "Airbus will provide full technical assistance to the authorities responsible for the investigation into the accident," it said.

A South African foreign ministry spokeswoman said the plane had left Johannesburg en route to Libya the previous evening.