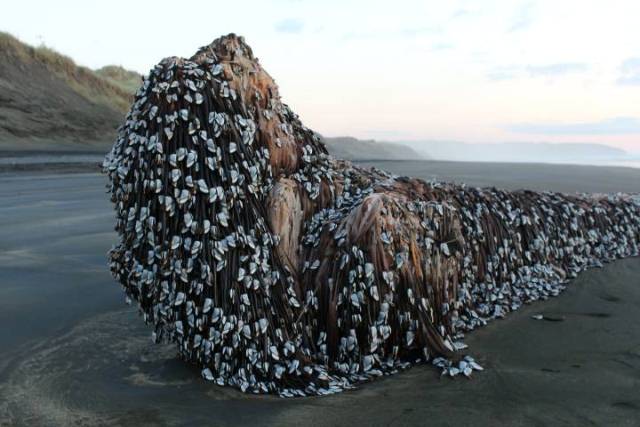 ---
A peculiar object spotted on a New Zealand beach has left social media users wondering what it could possibly be.

A "washed up whale," a "sea monster with dreadlocks" and a "beach Christmas tree" are just some of the guesses being made. The seaweed-covered object was spotted on Muriwai Beach in Auckland by local Melissa Doubleday.

New Zealand passport robot tells applicant of Asian descent to open eyes




Doubleday posted the photo on the Muriwai & Waimauku Area Community Group asking, "Just curious to know if anyone knows what this is??! Washed up on Muriwai Beach."

"It looks like worms with shells I've never seen before with these funny creatures that just [coming] out." While speaking to a local channel, Doubleday said "I actually thought it was a washed up whale as I approached it, so weird."

New Zealand PM says two dead in quake, dispatching emergency aid

A social media user Nick Vitasovich joked, "Sea monster's dreadlocks". Another user Kathleen Kerr wrote, "Alien Pod time capsule?" Others suggested it could be "Drift wood covered in Goose Barnacles."

This article originally appeared in The Telegraph.