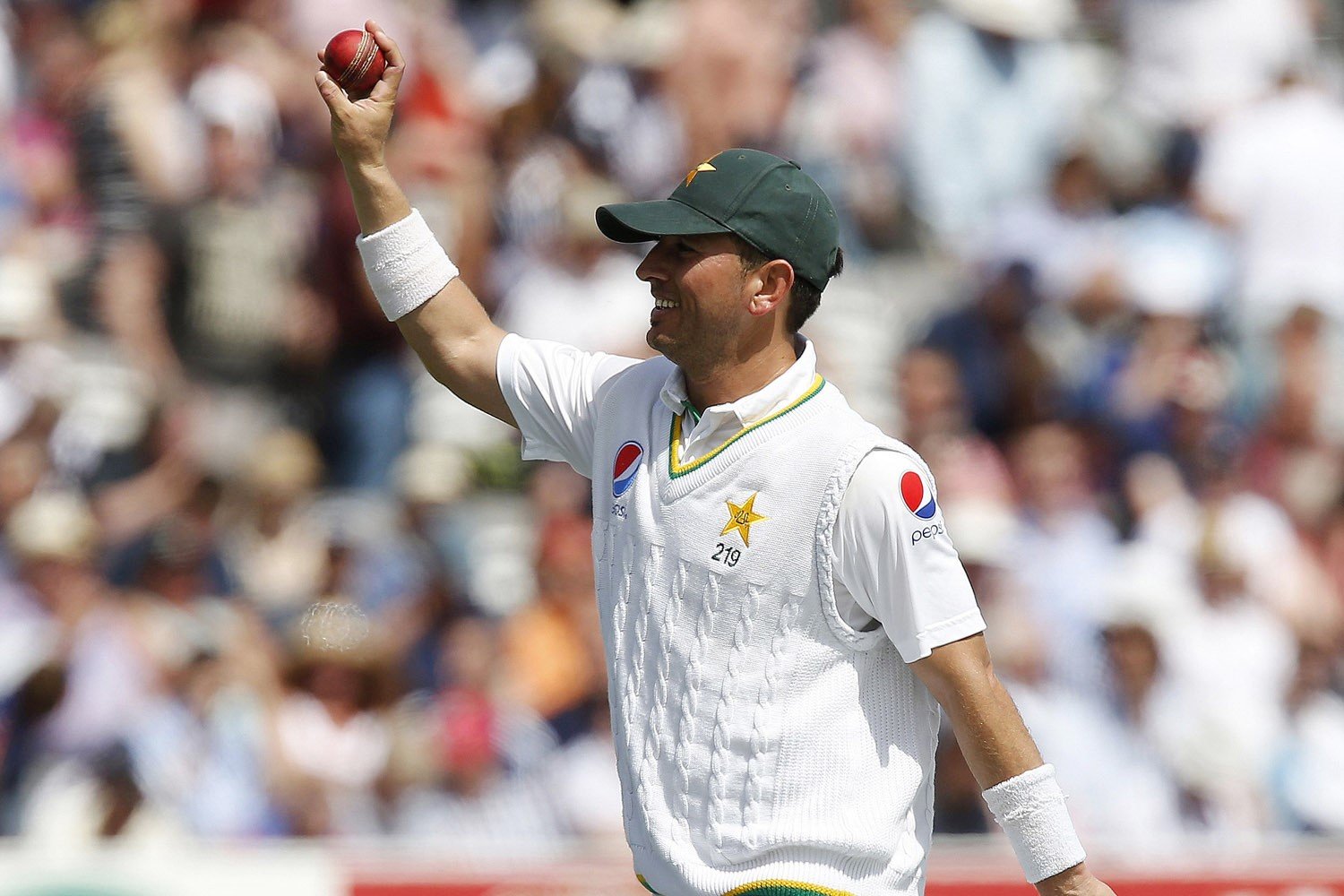 ---
BRISBANE: Pakistan coach Mickey Arthur said he doesn't want to deprive the spectators a chance to watch Yasir Shah as he is confident the leg-spinner will be fit to face Australia in this week's day-night opening Test of a three-match series at the Gabba in Brisbane.

Yasir, who was left out of Pakistan's final Test of the recent series in New Zealand, missed last week's pink-ball tour match against a Cricket Australia XI in Cairns because of a back injury sustained in training.

"I saw him at the team hotel before I came and he seemed fine," Arthur told reporters in Brisbane. "Which is good because you don't want to deprive the Australian public the chance to see an unbelievable leg-spinner go about his business. And obviously he is integral to our plans as well."

Wahab Riaz reveals Pakistan's 'trump card' against Australia

Pakistan have never beaten Australia in a Test series Down Under and the ability to dismiss their hosts twice in a match will be key to their hopes of doing so in the upcoming contests, which also includes Tests in Melbourne and Sydney.

Yasir, who has taken 116 wickets in 20 tests at average of 27.89, is their top-ranked bowler in the International Cricket Council Test rankings and took 12 wickets at an average of a shade over 17 when Pakistan swept Australia in his debut series in the UAE in 2014.

Arthur, a former coach of Australia, also said he would be looking for a better batting performance from the tourists after their middle and lower collapsed against the Black Caps in Hamilton last month and they lost the series 2-0.

Pakistan call up Mohammad Asghar as back up for Yasir Shah against Australia

"It's no secret we need to get some runs," said Arthur. "Adapting outside our conditions is difficult. It is like Australia playing on the sub-continent but we are working hard on that."

The opening Test, the first day-nighter at the Gabba, starts on Thursday.

Arthur back with point to prove to Australia

Arthur said he wants to prove Cricket Australia erred by sacking him.

The South African, who was fired by Cricket Australia on the eve of the 2013 Ashes after a run of defeats and replaced by current national coach Darren Lehmann, will be plotting Pakistan's strategy.

The 48-year-old said there was a part of him that still had a point to prove to his former employers.

"I wouldn't be honest if I said otherwise," he said.

"That's what happens. It's a ruthless world out there.

"I always maintain that I loved the first year and a bit of it, it was outstanding and I felt we made some significant progress.

"This series isn't about me against Australia. It's about two very good cricket teams going head to head, I hope that can be the focus."

Pakistan coach Mickey Arthur plots demise of former team Australia

Arthur said he was coming to terms with his anticipated return to face his former team on the other side. "It's pretty surreal really to be walking into the Gabba... coming back as a visiting coach," he said.

Arthur's tenure was marked by the so-called "homeworkgate", when four players -- Shane Watson, James Pattinson, Mitchell Johnson and Usman Khawaja -- were banned for one Test for failing to complete a written task set during a disastrous tour of India in 2013.

Australia pace spearhead Mitchell Starc said the home team was "a lot closer" since Arthur was replaced with Lehmann.

"The team wasn't very close in those times but that's because of different characters," said Arthur. "Since then the guys have matured and gone on... Mitchell Starc is a world-class cricketer."

Arthur said he was prepared with some inside information about the current Australian players but it was up to his Pakistan team to put it to good use. "The intelligence is good... we'll be providing a whole lot of information, he said. "Assistant coach (and former Australia coach) Steve Rixon knows the guys pretty well as well. The information is useless if you don't put it into practice."