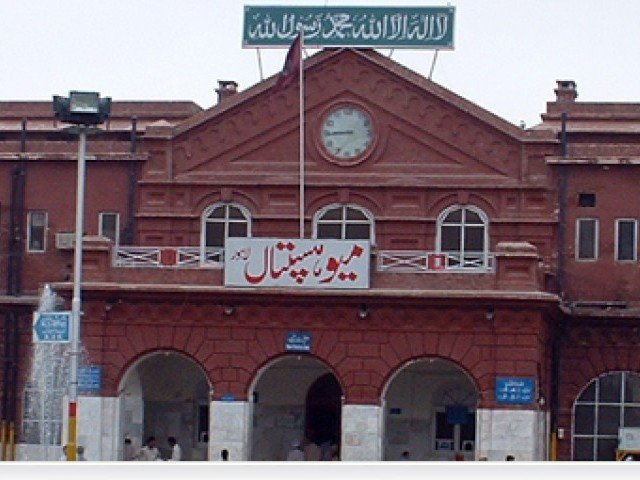 ---
LAHORE: As his injured son lay bleeding at the emergency ward of the Mayo Hospital, a helpless Rana Sajjad was left wishing he could afford treatment at a private facility. The attitude of doctors was apathetic to say the least.

Whereas health officials failed miserably to fulfill their duty, education officials went above the call of duty to save the victim.

On November 29, his son Rana Hassam was severely injured while riding a motorbike on Ring Road in the city. When taken to Mayo Hospital, the doctors told Sajjad to take his son to another hospital as there were too many patients and his presence was creating tension on the premises.

"The doctors' words [at Mayo Hospital] fell like a bomb on me," Sajjad told The Express Tribune. "However, I'm not the only one to have gone through such a situation. Everyone from low-income backgrounds in Punjab is faced with the same at government-run hospitals."




He said the medics did not even put his son on a stretcher and neither were any senior doctors at the emergency ward. "There were only a few trainees and house officers."

Moreover, he added, the hospital's medical facilities are inadequate. "The oxygen pipes are out of order and to get the medical reports you have to wait for at least two hours."

Hassam, a student of University of Engineering and Technology, Kala Shah Kaku and his friend met with an accident. The latter died on the spot.

The hapless father said he told doctors that he was a taxpayer and questioned the reasons for not providing treatment for his son. "[Over this] they all started laughing at me," he said. "These are not hospitals, they are actually slaughterhouses," he said.

Sympathetic faculty

However, the faculty at his university did not leave Hassam and his father alone in this difficult time.

While talking to The Express Tribune, his university's medical department head Dr Shahid Imran said when Hassam was denied treatment at the Mayo Hospital, they shifted him to the Doctors' Hospital and Medical Centre.

"At that time his condition was critical," he said. "We used social media to collect money for his treatment."  He added they managed to arrange Rs0.5 million for the maxilliofacial surgery of Hassam's face. "He is out of danger now, but unfortunately we could not save the life of his friend."

The incident left Imran with a question: how could locals manage to arrange such a huge amount, but the government could not help him?  "The health department officials make tall claims that are all baseless."

Truth of the matter

A doctor, who was present at Mayo Hospital at the time of the incident, said this was a dire situation. "In a similar accident a few days ago, a young man's father was begging for the treatment of his son," he said, requesting anonymity.

"Most of the doctors at that time have had performed duties for at least 36 hours and hence were exhausted," he added. "The situation [at public hospitals] will not get better unless the health department takes radical steps."

When contacted, the health department spokesperson said they will take action against doctors who did not respond to an emergency situation.

" The government is taking substantial steps for the betterment of medical facilities," he said. "Such incidents will not be repeated."

Published in The Express Tribune, December 12th, 2016.
COMMENTS (3)
Comments are moderated and generally will be posted if they are on-topic and not abusive.
For more information, please see our Comments FAQ