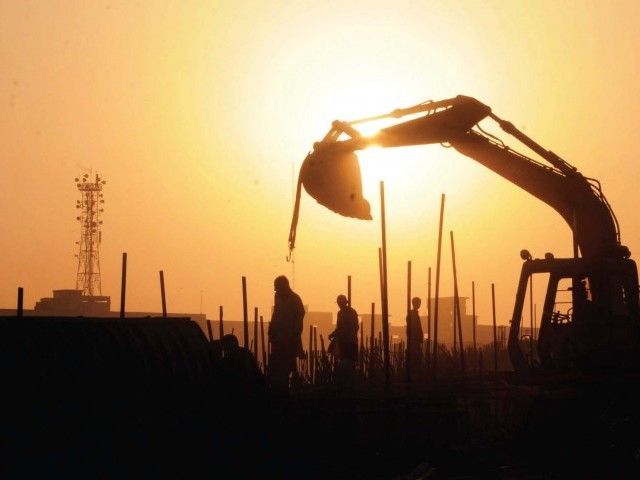 ---
ISLAMABAD: Mega projects come with big expectations and very often such huge public investments never pay off, ending up as billion-dollar eyesores.

From Islamabad International Airport to Kachhi Canal project, it seems like every major infrastructure project is a day late and a dollar short. Many high-profile projects that look deceptively simple on PowerPoint are authorised many years late and go millions over budget.

Ways to meet infrastructure funding gap

As Pakistan seems to be entering a new age of mega projects after China rolled out the red carpet for the China-Pakistan Economic Corridor, the Prime Minister's Office issued special directives to establish a committee for proposing alternative mechanisms of monitoring, evaluation and implementation of such projects in August 2015. The committee was given the mandate to assess capacity constraints of planning and executing agencies and identify best practices of the private sector to propose amendments in the rules and procedures governing the planning process.

Unfortunately, the committee has fallen prey to usual port barrel politics and most of its recommendations have been usual talking points related to basic project management.

The machinery from P-block has shown little interest in the initiative and given the situation, it's hard to imagine a serious conversation about efficient management of megaprojects as long as officials in thrall to the status quo choose to not learn any lessons from previously completed infrastructure projects.

Points to remember

Our analysis identifies several best practices and components of project management that mega-project leaders need to manage with due diligence but two components top the list: a strong front-end loading (FEL) approach and clear communication lines.

The period prior to sanction of a megaproject is called front-end loading and as a best practice, it comprises of three phases to support management's decision about whether it should proceed to the next phase or should be stopped. The first phase FEL-1 considers feasibility of the project and involves developing a business case. It is followed by a stage review to start the FEL-2 phase.

At present, the Ministry of Planning do emphasis strongly on FEL-1 related processes but what is missing is the realisation of the fact that FEL-1 is a 'living' document. The business case should remain valid throughout the project lifecycle and assumptions should be tested at every stage review.

Moreover, once a PC-I is given green signal, there isn't any major stage review ahead. The FEL-2 phase or scope selection and development phase is missing from Ministry's process suite and hence is the weakest link in the chain. It is at this stage that reliable cost estimates and a preliminary schedule could be developed.

It is generally followed by a stage review to close project scope and advance to the FEL-3 phase of advanced engineering design. Full review of the project is then completed to sanction full-funds authorisation.

Unfortunately, in reality, full project funds are allocated by the Ministry of Planning after the approval of a (FEL-1 level) PC-i document.

However, the problem at hand is not only a broken system to manage project lifecycle but that when it comes to project status reporting, what stakeholders hear is nothing but a warped version of reality 24/7.

Bridging communication gap

In this information age, the lack of a corporate email service in most ministries speaks for itself. The problem is not a lack of funds for deployment of an outlook-based email service but it is the tendency of public servants to control information which is the real culprit. Project managers don't share any information with their peers, subordinates and even bosses – that naturally affects their ability to perform in an optimal manner. The project status reports are rarely shared with the core team - not to mention the general public.

CPEC hampered by power crisis, weak infrastructure

The seriousness of the situation may be gauged from the fact that the Development Communication project of the Ministry of Planning approved by Central Development Working Party (CDWP) three years ago is still in the backburner – while project costs have ballooned from Rs 616 million to Rs 944 million. The post of member, Development Communication has been lying vacant since 2014.

No wonder, we see headlines in media related to infrastructure projects originating from unsatisfied stakeholders - merely because of information asymmetry and a lack of public perception management.

The writer is a Cambridge graduate and is working as a management consultant.

Published in The Express Tribune, December 12th, 2016.

Like Business on Facebook, follow @TribuneBiz on Twitter to stay informed and join in the conversation.