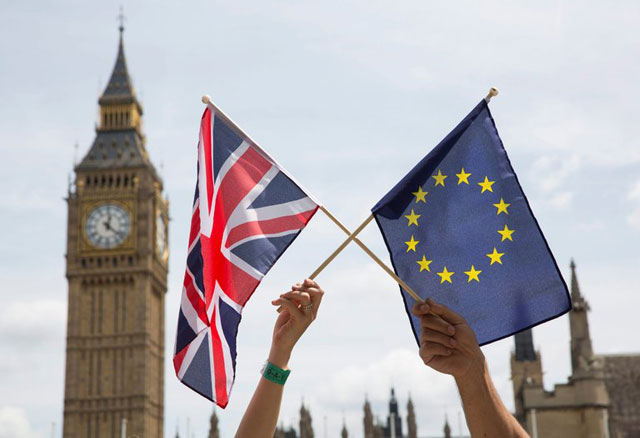 ---
LONDON: Major international banks are seriously exploring whether to shift operations from London to Paris in the wake of Brexit, according to a senior official at France's markets regulator.

"Large international banks... have already undertaken real due diligences and we have received a lot of practical questions regarding the way they are going to be managed from our perspective, with their relationship with the French regulators," Benoit de Juvigny, secretary general at the AMF, told BBC television late Wednesday.

He stressed however that the enquiries remained "informal" at this stage, as did similar steps being taken by consultants and lawyers.

Other financial centres said to be in the running include Amsterdam, Dublin, Frankfurt and Luxembourg.

Powerful lobby group the British Bankers' Association (BBA) has warned that international lenders with operations in the UK are ready to transfer some of their activities out of the country from early 2017, following Britain's shock referendum decision to leave the European Union.

Big banks have publicly voiced their fears about the impact of Brexit, including potential loss of access to the European single market.

However, both the AMF and the BBA declined to comment further. The Treasury did not respond when approached for comment.

De Juvigny noted that while London possessed "great expertise" in the field, his own city's expertise should not be underestimated, adding he sees the prospect of regulating banks wishing to move across the Channel as "a welcome challenge".

"Also it is a dangerous challenge because we could see some kind of new competition between countries, between regulators." Britain's Conservative Prime Minister Theresa May has stated that she will formally trigger the two-year EU divorce process by the end of March 2017. However, Brussels and London face the daunting prospect of gruelling negotiations on future trade deals with the EU and countries outside of the bloc.

Single market

EU "passporting" rights currently allow financial products approved by a single regulator in a member state to be sold in the entire EU.

But firms registered in the UK risk losing this access when Britain leaves the bloc, which could push some companies to move at least some of their activities to continental Europe. A so-called "hard Brexit" would see Britain's departure from the single market or tariff-free zone, while also ending the free movement of people.

"Banks will assess whether London is still a suitable base on the grounds that a hard Brexit means financial services firms such as banks, asset managers and insurers would lose their ability to 'passport' their products into the EU," noted Russ Mould, investment director at stockbroker AJ Bell.

"This 'passport', first introduced in the early 1990s, has helped make London an ideal stepping point for global banks seeking access to the EU.

"Loss of passporting rights could limit access to the EU, persuading service providers they need a European base from which to operate in order to stay competitive," said Mould,

Anastasia Nesvetailova, economics professor at City University London, told AFP that London offers unique advantages including the concentration of skills, capital and technology, and its common law regime.

"It will be difficult to replicate this unique cluster of factors out of London, at least in the near term," she said.

"But what banks can achieve is in fact, further expansion. For many, leaving London post-Brexit may not involve closing down their London office, but downsizing.

"The result of this is that the city as a whole will be diminished, but individual banks and financial institutions will gain, economically and politically," Nesvetailova added.

Published in The Express Tribune, December 10th, 2016.

Like Business on Facebook, follow @TribuneBiz on Twitter to stay informed and join in the conversation.
COMMENTS
Comments are moderated and generally will be posted if they are on-topic and not abusive.
For more information, please see our Comments FAQ