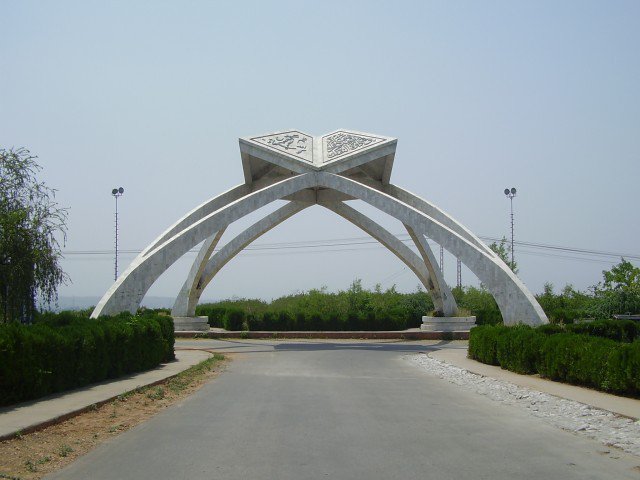 ---
ISLAMABAD: Teachers and students of the Quaid-e-Azam University staged a protest outside the Press Club on Thursday against illegal encroachment and occupation of the varsity's land.

The varsity has been complaining about part of its estate being encroached by land-grabbing elements. In this regard, the varsity had written to the federal cabinet and even to the National Accountability Bureau (NAB).

As part of the drive against the encroachments, QAU's alumni association, academic staff association, employees welfare associations, members of the civil society and students staged a protest on Thursday at the Press Club.

QAU Alumni Association's General Secretary Muhammad Murtaza Noor said that all past students of the varsity are unanimous on the fact that any encroachment at their alma mater would not be acceptable.

QAU Alumni Association President Sikandar Ahmed Rai said that they would utilise every available option against the encroachments and would take up this issue at all relevant forums.

QAU Academic Staff Association's newly elected president Dr Ishtiaq said that the university's students, alumni, faculty, employees and administration are concerned about encroachers.

QAU teachers and students were also joined by members of the All Pakistan Universities Academic Staff Association Islamabad Chapter (APUASA). The APUASA president said that due to negligence on part of the relevant institutions, mafias had occupied QAU land. He offered support and cooperation to QAU administration.

Published in The Express Tribune, December 9th, 2016.
COMMENTS
Comments are moderated and generally will be posted if they are on-topic and not abusive.
For more information, please see our Comments FAQ