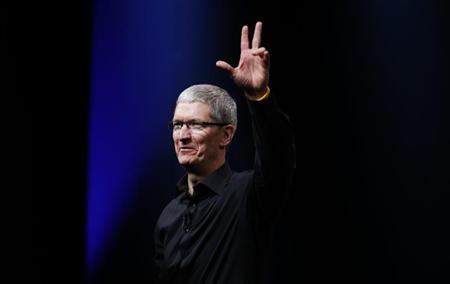 ---
NEW YORK: Apple's streaming service says it has reached 20 million subscribers, showing quick growth as the tech titan tries to close in on sector leader Spotify.

Apple Music launched in June 2015 as Apple, which revolutionized digital music with iTunes 15 years ago, saw the future in streaming -- a service that allows online listeners to play unlimited music on demand.

Apple Music still trails Spotify, which announced in September that it had 40 million paying subscribers.

Apple Watch sales to consumers set record in holiday week, says Apple's Cook

The Swedish company also has a free, advertising-backed tier -- controversial among some artists -- which brings Spotify's total listeners to 100 million.

Spotify and Apple Music have plenty of smaller competitors including established streaming players Deezer and Rhapsody and rap mogul Jay Z's upstart Tidal.

Online retail giant Amazon in October entered the streaming war, offering a discount rate to subscribers who use the company's speakers.
COMMENTS
Comments are moderated and generally will be posted if they are on-topic and not abusive.
For more information, please see our Comments FAQ