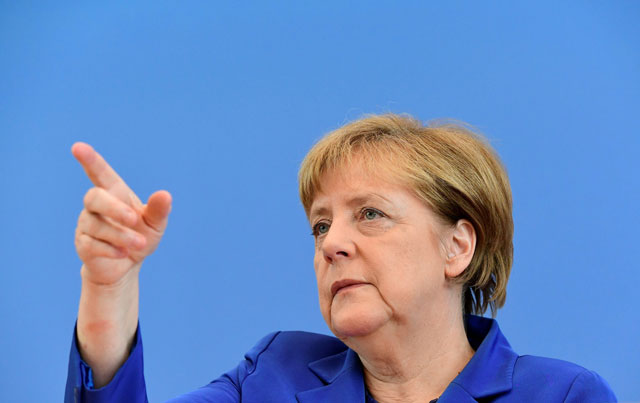 ---
German Chancellor Angela Merkel called on Tuesday for ban on burqa, saying it was not acceptable in her country.

"The full-face veil is not acceptable in our country," she said while addressing her conservative Christian Democratic Union (CDU) party, The Independent reported. "It should be banned, wherever it is legally possible."

UK police force considers allowing burqa-clad policewomen

The German politician is now fighting for her fourth term as the chancellor, and made the comments while making her pitch.

German Interior Minister Thomas de Maizière, who is Merkel's one of closest allies in the party, had proposed in August this year prohibiting burqa while terming veils "contrary of integration".

Egyptian MP backs burqa ban, terms garment 'un-Islamic'

Maizière remarked that the law could be implemented in "places where it is necessary for our society's coexistence" such as government offices, schools, and demonstrations etc.

Across Europe, the support for burqa ban has been gaining momentum since France implemented the law against it in a first in 2011. Belgium, Bulgaria and parts of Switzerland followed suit afterwards.
COMMENTS (7)
Comments are moderated and generally will be posted if they are on-topic and not abusive.
For more information, please see our Comments FAQ