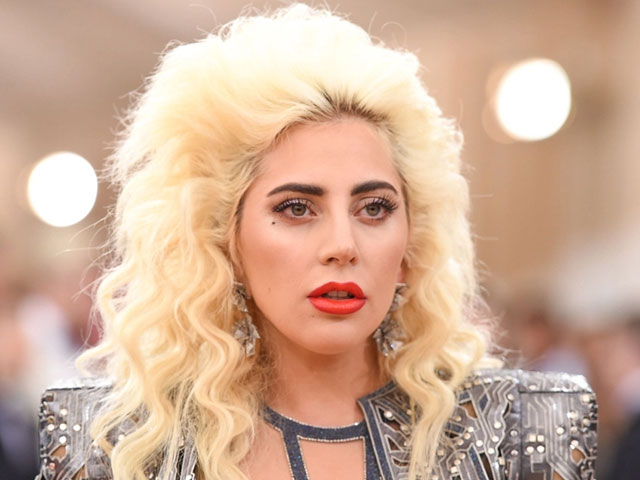 ---
US pop star Lady Gaga has revealed that she suffers from from post-traumatic stress disorder after being raped at the age of 19.

"I suffer from a mental illness - I suffer from PTSD," she told the Today Show while visiting a homeless shelter for young gay people in New York.

"I've never told anyone that before," the star added. Lady Gaga, now 33, further said that sharing kindness was "the best way" to healing.

Making waves: Lady Gaga takes up Black Lives Matter with sober new album

"The kindness that's been shown to me, by doctors as well as my family and my friends, it's really saved my life," she said, after bringing presents to the astonished teenagers at the centre.

"Meditation helps me to calm down," the singer added, while discussing how she struggles with her illness everyday.

Later Lady Gaga Tweeted, "Today I shared one my deepest secrets w/ the world. Secrets keep you sick w/ shame."


Today I shared one my deepest secrets w/ the world. Secrets keep you sick w/ shame ❤️Watch this video #ShareKindness https://t.co/Rynfxekz3Z

— Lady Gaga (@ladygaga) December 5, 2016


Her fans were quick to respond with heartwarming comments and immense understanding regarding her condition.


Thank you for being so open about these kind of issues 🙏🏻 It's hard to live with a mental illness. You inspire me to keep fighting

— Inez | Chromatica Ball (@PrincessDieNYC) December 5, 2016
I remember how your music and your spirit got me through really hard times. Now I'm 1723 days self-harm free. ❤️🌟

— Bohdi ✨🏳️‍🌈 (@bohdib_) December 5, 2016
thank you for this, thank you so much for supporting the community and loving us, we love you and we are so grateful

— jade 🍑 (@jademoonz) December 5, 2016
the amounts of tears that have fallen off my face watching this could've filled a pool.

— AT (@adriantabraue) December 5, 2016


https://twitter.com/rockitorknockit/status/805812843249602560

This article originally appeared on BBC.

Have something to add to the story? Share it in the comments below.


COMMENTS
Comments are moderated and generally will be posted if they are on-topic and not abusive.
For more information, please see our Comments FAQ