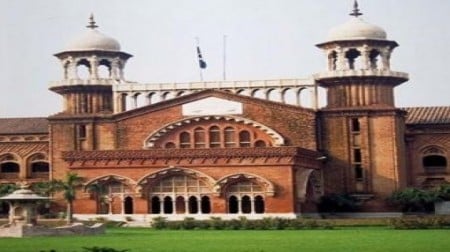 ---
LAHORE: The Lahore High Court took suo moto notice of DIG Ahmad Raza Tahir's appointment as Capital City Police Officer (CCPO) Lahore on Tuesday and directed the provincial government to immediately withdraw his notification.

Chief Justice Khawaja Muhammad Sharif observed that Tahir's appointment as CCPO was tantamount to contempt of court because LHC judge Iqbal Hameed-ur- Rehman had previously recommended that strict action be taken against Tahir due to his failure to control the 2009 Gojra riots. At the time, Tahir was serving as a regional police officer (RPO) in Faisalabad.

He was investigated by an inquiry tribunal that was asked to look into the incident. The CJ also summoned the Punjab home secretary, IG Police and secretary services and general administration (S&GAD) on Tuesday, and was infuriated when they did not appear. However, additional DIG Tanveer Ahmad did appear in the court along with Additional Advocate-General (AAG) Punjab Muhammad Hanif Khatana. Khatana told the court that the IGP and Home Secretary were out of town and could not come to court on such short notice.

Justice Sharif directed the AAG to tell the government to withdraw the notification of Tahir's appointment, or else the court would do this itself. The CJ remarked: "It appears that instead of any action being taken against him [Tahir], he has been awarded the premium of his commission and omissions and has been posted as CCPO, which is the most important assignment given to an officer of his rank." Justice Sharif said the appointment of Ahmad Raza Tahir would not be allowed in a society which upholds the rule of law.

He summoned all concerned officers again, and adjourned the hearing until Wednesday. In its findings, the inquiry tribunal had said that the RPO failed to assess gravity of the situation and did not advise or guide his subordinates properly. Despite having sufficient police personnel at his disposal he failed to provide the then DPO Toba Tek Singh with reinforcements."

Published in the Express Tribune, May 12th, 2010.