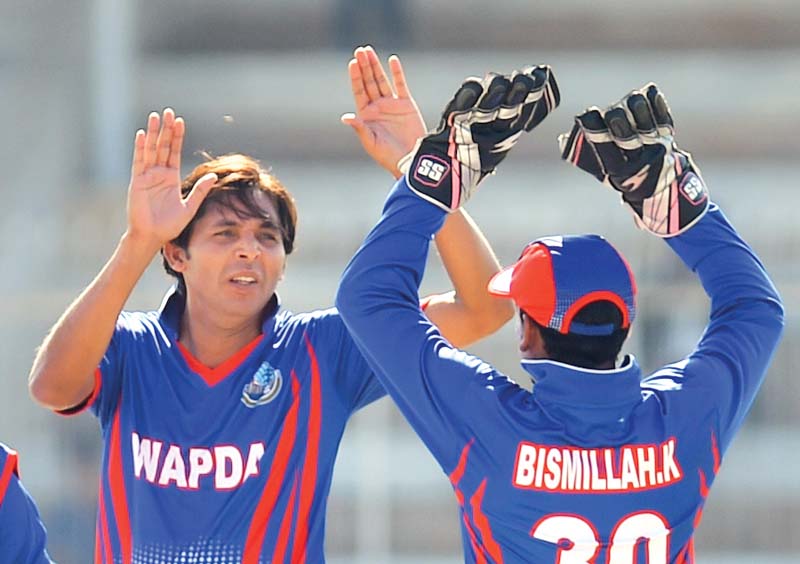 ---
KARACHI: Tainted pacer Mohammad Asif yesterday revealed that he has shifted his focus back on cricket after the International Cricket Council (ICC) clarified that it had not given any instructions to the Pakistan Cricket Board (PCB) to stop any of the three cricketers, who served the spot-fixing bans, from returning to international cricket.

There was some speculation in the media regarding whether the ICC had asked the PCB to not allow these cricketers, especially Asif and Salman Butt, to return to the international fold.


Turned down by Pakistan, Mohammad Asif seeks glory in Norway


But the ICC denied these claims and stated that it was solely on the discretion of the board whether to select these players or not.

"All the three players became eligible to return to domestic and international cricket after their bans expired in September 2015," an ICC spokesperson told The Express Tribune. "The ICC has not asked the member board [PCB] to not select them or any one of the three players since they completed the sanctions. It is solely on the discretion of the member board to select these players."

Asif, who had revealed to The Express Tribune that he was planning to write a letter to the ICC to seek an explanation for these rumours, said that he was relieved to hear the ICC's reply.


Mohammad Asif opens up about fall from grace





"I was very concerned about my future when these rumours surfaced," said the pacer, who represents WAPDA in the Quaid-e-Azam Trophy.  "That was affecting my performance because I was confused. Now I am clear [on the issue] and will focus completely on my bowling. I have plenty of cricket left in me and will continue to work hard for a return to the national team."

Butt, when contacted by The Express Tribune, said he never had any doubts about his ability to return to the national side and that these rumours did not affect him.


Mohammad Asif's hopes of making a film debut crushed


"I was in contention for the World T20 and then the England tour," said Butt. "This means there was no embargo on my selection from the ICC. I have not contemplated contacting the ICC over my selection and neither have I given any such statement. I am aware that only a good performance in domestic cricket will make my case for a return to the national side and that's what I am doing."

'Duo told to complete a domestic season first'

An official close to the selection committee revealed that both Asif and Butt were told not to expect to be selected too soon for the national side.

"Chief selector [Inzamamul Haq] had made it clear that the selection committee would like both Asif and Butt to play the entire domestic season," said the official. "Now since they are playing domestic events, their performances are being monitored just like any other player."

Published in The Express Tribune, December 6th, 2016.

Like Sports on Facebook, follow @ETribuneSports on Twitter to stay informed and join in the conversation.