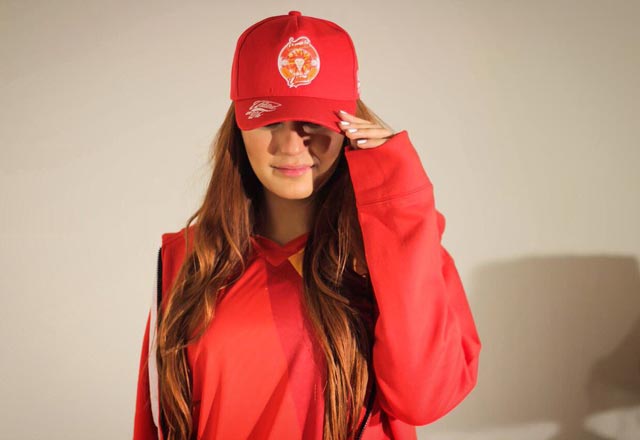 ---
Singer Momina Mustehsan has been named as Pakistan Super League (PSL) franchise Islamabad United's Empowerment Champion.


Islamabad United is excited to welcome Momina Mustehsan to the #ISLUfamily as our #EmpowermentChampion!

#GirlPower #UnitedWeWin pic.twitter.com/l3PCCFkNQ1

— Islamabad United (@IsbUnited) December 3, 2016


According to a statement, Momina will feature in the team's marketing and social channels, and will participate in events and campaigns in the coming months.

Apart from being a vocalist, Momina is known for her commitment to social issues in Pakistan. Last month, she was among public figures who came together for a campaign against domestic violence for UN Women Pakistan.


Try and #BeatMe... I am UNbeatable! Proud to be a part of this campaign by @UNWomen_Pak pic.twitter.com/tvhfnuLdOv

— Momina Mustehsan (@MominaMustehsan) November 20, 2016
United We Win! @isbunited 😎 pic.twitter.com/SlCQByCZ5r

— Momina Mustehsan (@MominaMustehsan) December 3, 2016


Islamabad United owner Amna Naqvi said Momina's contribution to social issues makes her an ideal person for the position.

"We decided to incorporate Momina into the Islamabad United family as our Empowerment Champion because we believe it is our responsibility to foster more positive and progressive mindsets in our country," she said.


Momina, welcome to the Islamabad United family as our Empowerment Champion! @MominaMustehsan @IsbUnited @AliNaqvi808 https://t.co/tijh6e6IDI

— Amna T Naqvi (@AmnaTNaqvi) December 3, 2016


"The empowerment of women in Pakistan is something we feel strongly about, and is something that Momina can be the face of. She is someone who is a role model for young women in Pakistan; the grace with which she has conducted herself through her rapid rise, while maintaining her principles is exemplary," she added.

Regarding the partnership, Momina said she was honoured.

"I feel honoured and inspired by this opportunity to aid in advancing gender equality in Pakistan," she said. "The vision that Islamabad United have for social issues, particularly with their Empowerment Programmes is something I feel strongly about, and look forward to contributing to."