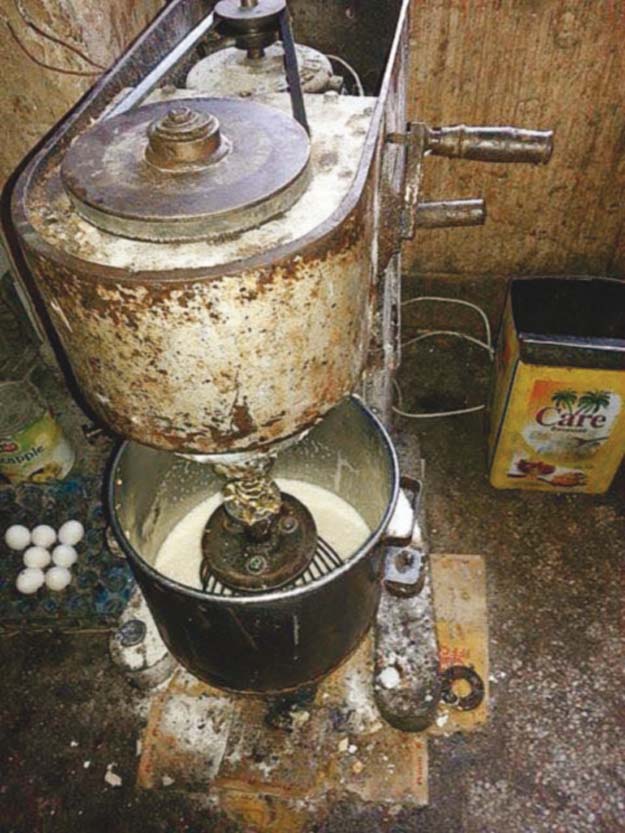 ---
RAWALPINDI: Restaurant employees in Murree on Thursday reportedly manhandled Punjab Food Authority staffers who were trying to seal and issue notices to different eateries for lack of cleanliness and sale of unhygienic food, it has been learnt.

A PFA team led by Deputy Director Fariha Anwar and accompanied by two policemen had raided restaurants on Mall Road in Murree to check the quality of food and the hygiene levels in the kitchens.

Improve food quality or pack up, Punjab restaurants warned

After discovering cockroaches, filthy floors, dirty clothes of kitchen staff and other unhygienic elements inside, the authority sealed two restaurants. The staff also proceeded to issue notices to three other restaurants for unhygienic conditions.

An official of the authority told The Express Tribune that after inspecting six to seven restaurants in the area, they were about to enter another restaurant when a large number of people surrounded them. One of them, who claimed to be a representative of the Murree Anjuman-e-Tajran, allegedly stopped the PFA team from entering and inspecting the restaurant.

He said that staff of the restaurant and of other neighbouring eateries encircled the PFA staff and forced them back. The representatives of Murree traders allegedly pushed and manhandled the PFA officers. A phone which a female PFA staffer was using to record the incident was allegedly snatched and smashed.

The PFA official further claimed that a man calling himself president of the traders union threatened that he would not allow the authority to inspect hotels and restaurants in Murree.

PFA spreads its wings to Rawalpindi

PFA Deputy Director Fariha Anwar confirmed that hotel employees and owners resisted attempts from her staff to carry out an inspection.

She added that they would lodge a complaint with the Murree Police against employees of the restaurant.

She added that the authority would not be daunted by the hotel owners and employees in Murree and they would continue action against unhygienic food.

Published in The Express Tribune, December 2nd, 2016.