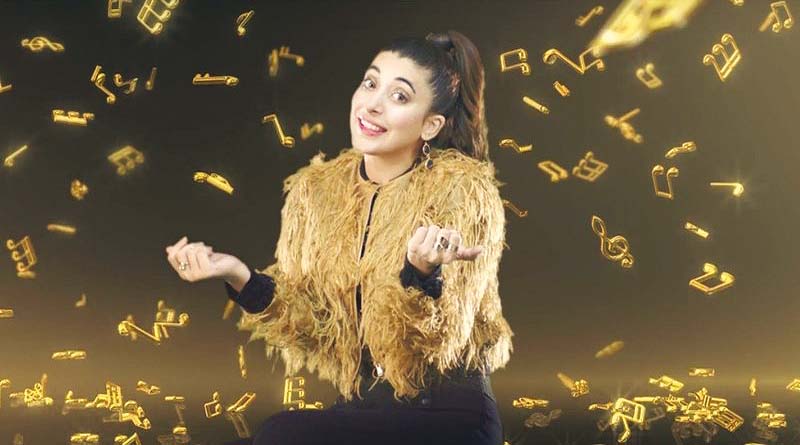 ---
KARACHI: There are some music videos that become legendary because of their silliness, case in point PSY's Gangnam Style. At least that song had a decent beat. Now imagine the exact opposite of that. This is what Urwa Hocane has done with her debut song Ao Lay Kar Chaloun.

Mind you, it's not Taher Shah bad. But frankly, it's still pretty awful. We see Hocane on a film set, where she follows up a bad take by singing an auto-tuned song and subsequently, gives a perfect take. All right, we can tolerate that because the world is full of auto-tuned stars.

But then the singer (cough) goes into this fantasy world running through corridors and cycling on the streets. It looks like Hocane made a list of things she likes and developed a video out of it. Bright lights, children, bicycle, random facial expressions and dance moves that would put Salman Khan to shame.

Throughout the video, one keeps wondering the point Hocane is eager to make – whether she is trying to look cute like Momina Mustehsan or come across as Pakistan's Alia Bhatt. Suffice to say, she fails at both.

The debut song justifies The Joker's actions in The Dark Knight. If Karachi were Gotham (it probably is), Batman would agree to his philosophy. The iconic antagonist said, "What doesn't kill you simply makes you stranger." We can't help but agree that Hocane's song has made us stranger and we are on the verge of madness.

The video also makes French philosopher Albert Camus proud. His belief in man's struggle to seek any inherent meaning in life and the inability to find it is on full display in Ao Lay Kar Chaloun. In his absurdist view, the song perfectly depicts Hocane's struggle to seek meaning and failure to do so.

One advice to Hocane: Stick to acting. This attempt to become relevant is proof of Farhan Saeed's love, as one can only let someone they really adore do such a thing without any judgments.

Published in The Express Tribune, December 2nd, 2016.

Like Life & Style on Facebook, follow @ETLifeandStyle on Twitter for the latest in fashion, gossip and entertainment.