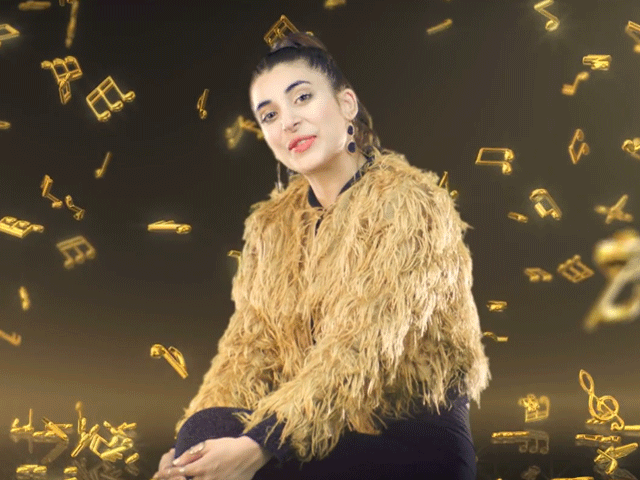 ---
Urwa Hocane released a new song today and she has certainly left us speechless.

Urwa Hocane gives singing a shot and leaves us with many questions

The newly claimed singer tried her hand at singing earlier this year and in all honesty, we were quite taken aback but appreciated her efforts to make her debut in the industry. But her full throttle declaration of stepping in to the music industry has left many questions for us.

https://www.instagram.com/p/BJ5PbROjuSq/

The heavily auto-tuned song starts off with Urwa's director not being satisfied with the progress of whatever they are directing and then Urwa realises that she can fix it instantly by singing Ao Lay Kar Chaloun. 

Urwa Hocane says 'yes' to Farhan Saeed

She breaks into some questionable dance moves and the video highlights atrocious backgrounds as the new singer sings her tunes.

We don't really understand the concept behind the video or why Farhan had to upload this video from his account rather than Urwa from hers but that's a story for another day.

Ao Lay Kar Chaloun's music is directed by Adrian Emmanual and the video is helmed by Parmesh Adiwal. And we feel that this is officially the beginning of the end.

Here's how Twitter reacted:


I suggest you should concentrate on ur acting song is so so bt as a model u r killer..

— Zubair Malik (@ZubairM13482898) November 30, 2016


https://twitter.com/Viraaha/status/803926672068120576


Urwa hocane can't cing!

— ibtisam (@nullandvoid83) November 30, 2016
Lobotomy > Urwa Hocane's debut song

— Desultory Reprobate (@DhaniyaHead) November 30, 2016


https://twitter.com/Kbytheway_/status/803918991010000896



You can decide for yourself:


Have something to add to this story? Share it in the comments.