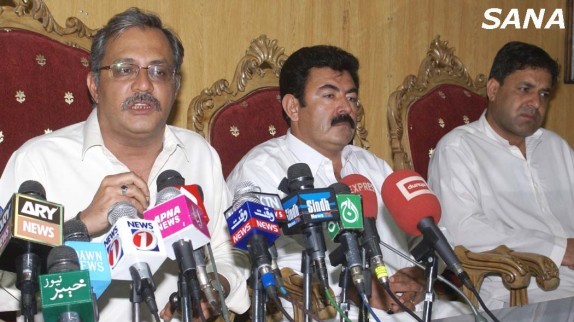 ---
ISLAMABAD:


MQM's deputy parliamentary leader in National Assembly Haidar Abbas Rizvi has warned that the artificial lake created in Gilgit-Baltistan, was as massive as Tarbela Dam, and posed serious danger to 36 villages, with its disastrous consequences reaching as far as Attock.

Addressing an emergency press conference at the National Press Club, he cautioned the government of Pakistan about the looming disaster, and said that instead of taking any practical steps to tackle the situation, merely tall claims were being made.

Replying to a question, he strongly requested the President, PM, and the CJP to take notice of the issue, and quoted the statement of National disaster Management Authority (NDMA) regarding the impending disaster.

He also informed that MQM had started playing its due part in rescue efforts on self-help basis.